** ATP IS SHIPPING EVERYDAY DURING THIS NEW COVID-19 WORLD ORDER **
Catalog Home
>
Vehicle Specific
>
Mitsubishi Evolution 10 (Evo X)
GEN2 - GTX3582R Evo X Turbo Kit - Twinscroll - Internally Gated - 4" Inlet - .94 A/R
Quantity in Basket:
None
Code:
ATP-VEVO-182
Price:
$2,895.00
Shipping Weight:
32.00
pounds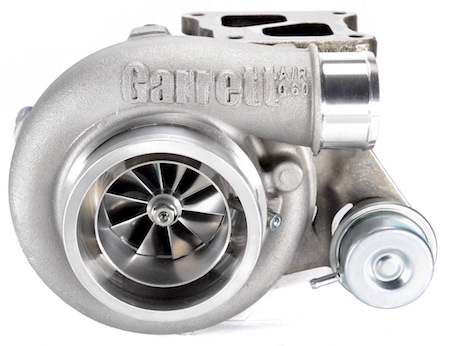 Click to enlarge images
PRODUCT DESCRIPTION:
NOW AVAILABLE - The Garrett GEN2 GTX3582R Evo X upgrade turbo!!! 850HP capable GEN2 GTX technology packaged into a twin-scroll turbine housing, internal wastegate design, and turbine housing bolt-ons to stock flanged exhaust manifold & downpipe.
APPLICATION NOTES
:
Compressor housing has a 4" Inlet ported shroud and 2.0" outlet. The compressor housing REQUIRES (i) custom hose connection 4 inch intake pipe (not included); and (ii) custom charge pipe or 2"diameter outlet adapter (not included).
PRODUCT SPECIFICATIONS:
Compressor Wheel Inducer: 66mm
Compressor Wheel Exducer: 82mm
Compressor Wheel Trim: 64
Compressor Housing: T04E Frame, .60 A/R, 4" Ported Shroud Inlet, 2" Outlet, requires custom intake and outlet charge pipes
Turbine Wheel Inducer: 68mm
Turbine Wheel Exducer: 62mm
Turbine Wheel Trim: 84
Turbine Housing: Twin-scroll, internally gated design, .94 A/R