Quantity in Basket: None
Code: ATP-VVW-150
Price:

$1,295.00


Shipping Weight: 15.00 pounds


OBSOLETE 07-28-09-REPLACED BY ATP-VVW-233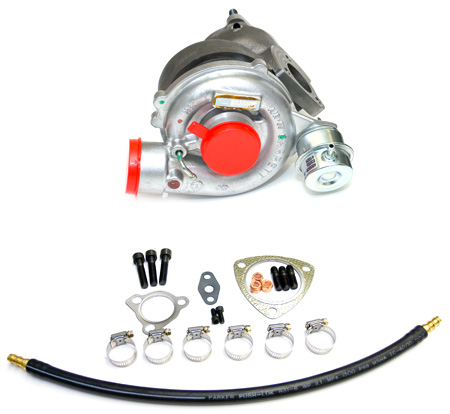 Up to 300HP (octane dependent), GT2X bolt-on turbo kit utilizing stock exhaust manifold in stock location. Completely stealth and stock appearing. Retains all emissions related components. All hardware required for complete bolt-on. Fueling kit is recommended to compliment this hardware kit. Refer to P/N: ATP-VVW-152 to purchase the injector and software package and P/N: ATP-VVW-153 for the upgraded 3" inlet pipe kit for higher HP levels.

Click here for installation manual.