** ATP IS SHIPPING EVERYDAY DURING THIS NEW COVID-19 WORLD ORDER **
Catalog Home
>
Flanges/Adapters
>
Steel/Stainless Flanges
>
061-090
Flange, Standard 3" V-Band STAINLESS STEEL (3.75" OD flange, Grooved for 3" OD Tube)
Quantity in Basket:
None
Code:
ATP-FLS-063
Price:
$19.95
Shipping Weight:
0.75
pounds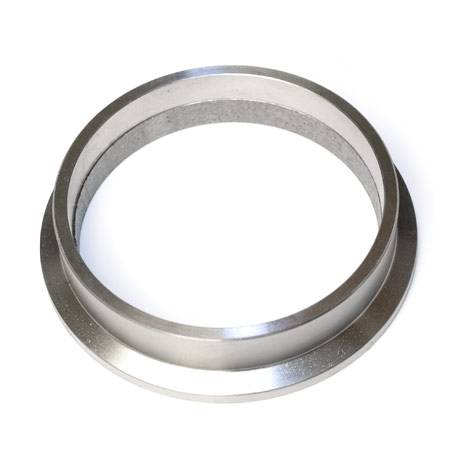 PRODUCT DESCRIPTION:
3 Inch V-Band flange (3.75 Inch Outer Diameter). Machined from 304 Stainless Steel. Designed for 3 Inch diameter pipes.

Compatible with Garrett Turbine Housings with a 3 inch V-Band Flange (3.75" Outer Diameter), including T04 based turbine housings.
Related Item(s)
Related Parts:
Code
Name
Price
CLC-CLA-013
3" V-Band Clamp - for 3.75" OD Flanges - typically DOWNPIPE SIDE - or General V-band Joint
$19.95
ATP-GSK-025
3" V-band Gasket - for high temp exhaust flanges and other uses
$4.95
ATP-FLS-012
Flange, Standard 3" V-Band MILD STEEL (3.75" OD flange, Grooved for 3" OD Tube)
$15.95
CLC-CLA-024
Stainless DOWNPIPE SIDE Flange and Clamp set 3" GT V-band (w/protruded lip at ID) 3.55" / 90mm OD
$49.00