** ATP IS SHIPPING EVERYDAY DURING THIS NEW COVID-19 WORLD ORDER **
Catalog Home
>
Clamps
Alternate Clamp, FULL Band Style, for Tial MVR (V44 / 44mm) Inlet (Manifold Side)
Quantity in Basket:
None
Code:
CLC-CLA-035
Price:
$19.95
Shipping Weight:
0.50
pounds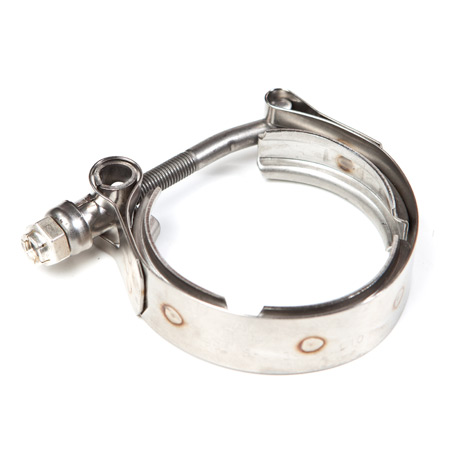 PRODUCT DESCRIPTION:
Special purpose, heavy duty, and stainless steel 2.56" V-Band Clamp. Compatible with industry standard V-band flanges with 2.5" outer diameter.
Specific applications listed in the Product Compatibility Section.
PRODUCT COMPATIBILITY:
* Alternate clamp for Tial V44 inlet. 1-piece band design compared to standard 2-half buckle design.
* Inlet (manifold side) clamp for Garrett GT28 & GTX28 Ni-Resist Undivided Turbine Housing (
.57
A/R and
.72
A/R)
APPLICATION NOTES:
*
NOT
compatible with
ATP-FLS-039
, which requires a very low profile (narrow) clamp for adequate clearance to the 2 bolt flange.
Related Item(s)
Related Parts:
Code
Name
Price
TIL-WGT-015
Flange, Tial 44mm / Tial MVR Inlet (Manifold Side)
$20.00
TIL-WGT-017
Wastegate Clamp, Tial 44mm / Tial MVR Inlet (Manifold Side)
$45.00