** ATP IS SHIPPING EVERYDAY DURING THIS NEW COVID-19 WORLD ORDER **
Catalog Home
>
Turbos & Housings
>
Garrett GT - Ball Bearing
GT3082R (aka GT3040R) Ball Bearing Turbo
Quantity in Basket:
None
Code:
GRT-TBO-032
Price:
$1,410.30
Shipping Weight:
3.00
pounds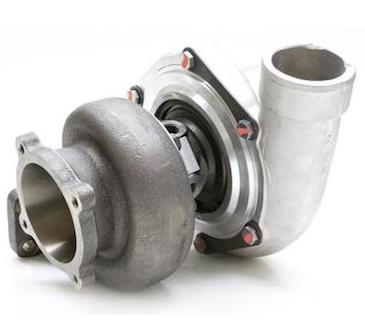 PRODUCT DESCRIPTION:
Dual Ball Bearing "GT30/GT40R" Turbo assembly. This turbo incorporates the same exact compressor wheel found in the popular GT35/40R, but runs the smaller 60mm w/84 trim turbine wheel from the GT30R. Appropriate for smaller engine where the GT35/40R feels too big, but the high amount of compressor flow is needed for the desired HP and boost levels. Large T04S style compressor housing with 4.00 inlet and 2.50" outlet. This turbo has a flow capacity of about 600HP. Standard (default) turbine housing is first one listed (T3 inlet with 3" 4 bolt "GT" conical discharge flange) and various other turbine housing options are available for easy retrofit into applications where your turbine housing type is already dictated by your current turbo. Please note: Turbine housing choice will determine final calculated cost of turbo in the shopping basket.
Turbine:
-Wheel: 60mm w/ 84 trim
-Housing: .63 ar, .82 ar, 1.06 ar
-
Maps
Compressor:
-Wheel: 82mm w/ 56 trim
-Housing: .70 ar
-
Maps
This unit is usually in stock and ships withing 1-2 days.
Applicable Garrett P/N's:
700177-5014S
700177-5014
700177-14