Quantity in Basket: None
Code: ATP-C30-001
Price:

$449.99


Shipping Weight: 20.00 pounds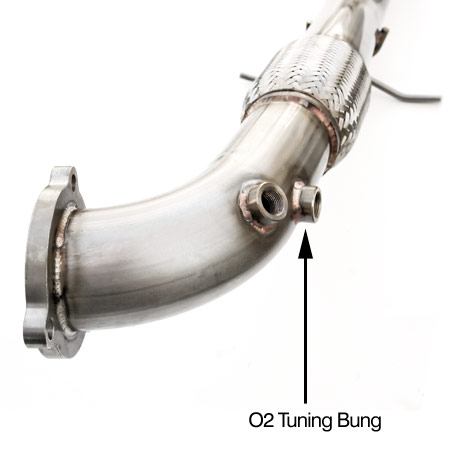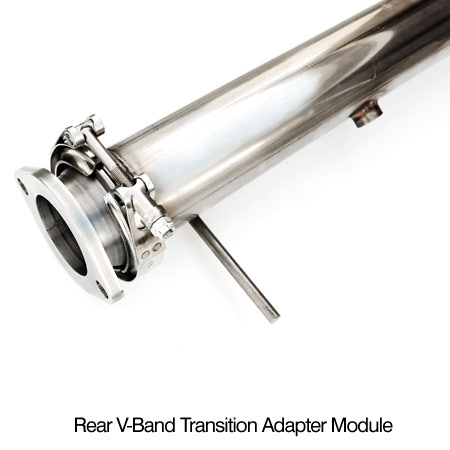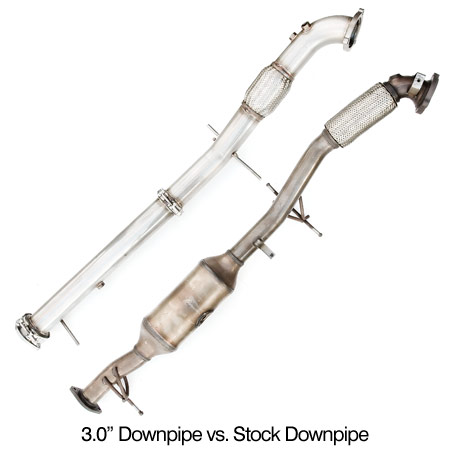 3" stainless steel downpipe assembly for the Volvo C30 T5. Replaces the restrictive stock 2.25" diameter downpipe and cat assembly. Upper and lower sections connected via 3" V-Band and rear section has custom machined V-Band disconnect joint. 3" V-Band modular rear section for future expansion to 3" full exhaust with a V-Band connection. Racing (cat delete) rear section and 3" V-Band clamps included. Optional cat integrated into the rear section is also available. Unit is beautifully crafted and TIG welded for solid and clean construction. Also has an extra 02 bung (in addition to the two bungs already required for factory 02 sensors) for air/fuel ratio monitoring and misc tuning. This downpipe bolts in as a direct replacement for the stock unit and has all the possible features for making power now and to be to changed, enhanced, and upgraded down the road. This downpipe along with an ECU reflash is responsible for bringing the power level of the C30 from a factory 197 WHP to almost 250 tuned WHP (at over 300 ft/lb of torque), giving the C30 nearly 300 crank HP still on the stock turbo. Bolt on this downpipe to unleash the power in the T5 engine and enjoy the power and torque that the engine is capable of.