** ATP IS SHIPPING EVERYDAY DURING THIS NEW COVID-19 WORLD ORDER **
Catalog Home
>
Vehicle Specific
>
Volvo C30 T5 / Ford Focus ST 225
Gen1 GTX3071R Internal W/G Turbo for Volvo C30 ( MKII Focus ST225 ), NSL 575HP+
Quantity in Basket:
None
Code:
ATP-C30-021
Price:
$2,295.00
Shipping Weight:
5.00
pounds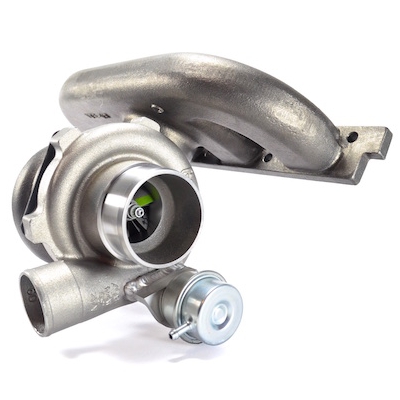 Product Description:
A 575+ HP capable Gen1 GTX3071R Internal W/G turbo for the Volvo C30 T5 engine. NSL (Near Stock Location) with V-band Turbo with Manifold.

This is the new GTX3071R dual ball bearing turbo with ultra high flow compressor wheel featuring Garrett's 10-Blade technology. 575+ HP potential flow.

This turbo and manifold combo is the first step in achieving your BIG HP goals on the awesome T5 engine platform.
Application Notes:
No other installation hardware other than those pictured are included. Turbo is placed as close as possible to the factory stock location for ease of plumbing. However, additional parts and custom plumbing work is required to complete a "turbo kit" as ONLY the turbo and manifold as pictured are included along with the internal wastegate. The turbo uses V-band Connections for added reliability and ease of fabrication (ie. a common 3" V-band flange can be used to construct a mating downpipe).