** ATP IS SHIPPING EVERYDAY DURING THIS NEW COVID-19 WORLD ORDER **
Catalog Home
>
Vehicle Specific
>
Chevy Camaro 6th Gen 2.0T
*NO STOCK - NO ETA* Downpipe, Stainless, 2016+ Chevy Camaro 2.0L/2.0T turbo - 3" CATTED
Quantity in Basket:
None
Code:
ATP-CM6-002
Price:
$349.00
Shipping Weight:
10.00
pounds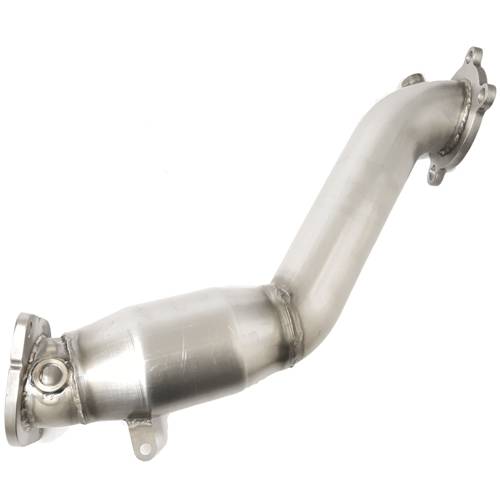 Product Description
2016+ Chevy Camaro 2.0L/2.0T turbo - 3" CATTED (metallic spun high flow) stainless downpipe.

Direct bolt-on to stock turbo, ATP turbo Camaro turbo upgrade, and stock (or stock location) cat back exhaust system. Includes 2 stock location 02 bungs.

**Note: Metallic spun high flow cats FLOW A LOT of exhaust and makes power almost as though there is no cat. Please make sure your tune can be set to "high flow cat" or "not cat" mode in order to avoid a check engine light fault.

This product is for off-road use only.