Quantity in Basket: None
Code: ATP-COB-004
Price:

$220.00


Shipping Weight: 8.00 pounds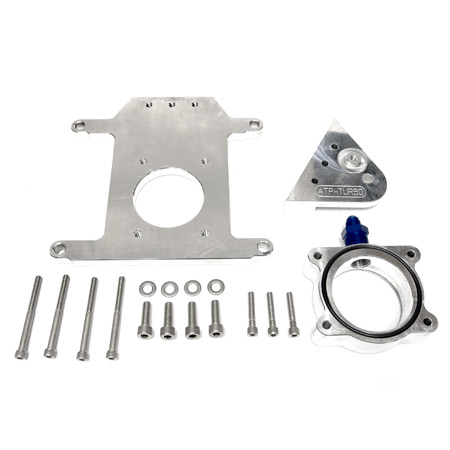 Supercharger delete kit for the 2.0L SS Cobalt or Saturn Redline. All CNC machined hardware to remove the supercharger and mount t-body, map sensor, vacuum ports, etc... Shorter 49.5" double-sided serpentine belt required (due to removal of supercharger and pully), but not included. This supercharge delete kit allows one to use a more efficient turbo kit such as the Garrett built kit (our web PN: ATP-COB-001 ) for the 2.2L normally aspirated engine. Note that if you use the Garrett kit, since it's made for the non-supercharged engine, you will be required to make some modifications to the plumbingwork into order to work on the SS chasis. This is mostly due to slight difference in intake manifold design (even though we've tried to place the t-body in a similar spot with this SS delete kit) and the fact that there is an additional radiator to providing thermal support to the liquid/air intercooler (built into the SS intake manifold), the radiator is pushed out further, therefore changing the seating position of the Garrett front mounted intercooler and connecting pipes. Ask any questions to get clarification if necessary before ordering.