Catalog Home
>
Vehicle Specific
>
Fiat 500 Abarth 1.4L Turbo
+1 Bolt on Turbo Upgrade, Fiat Abarth Muti-Air, 230 HP GT1752S (Add Core Charge - Check!)
Quantity in Basket:
None
Code:
ATP-FIAT-014
Price:
$1,495.00
Shipping Weight:
20.00
pounds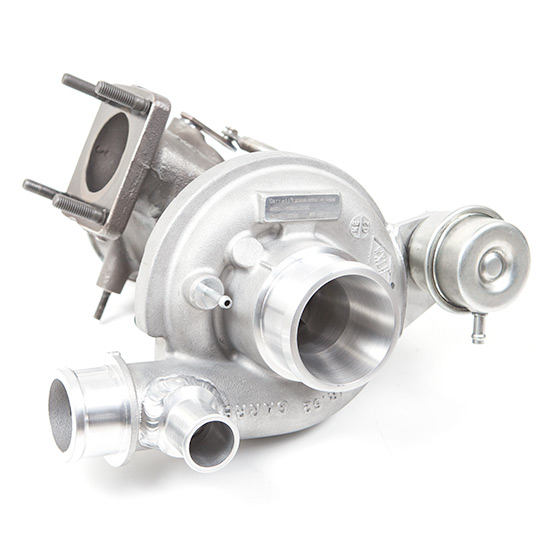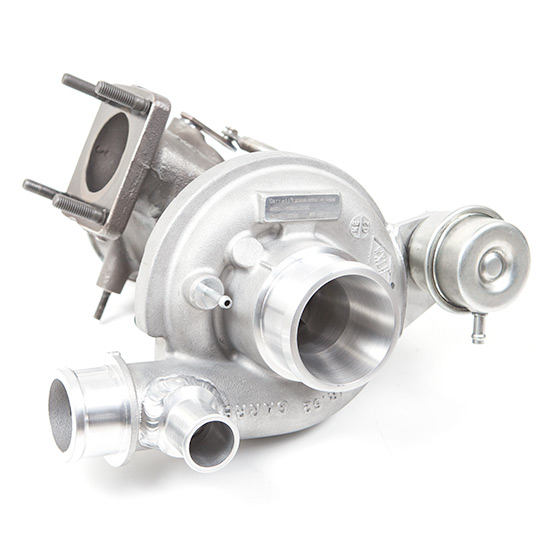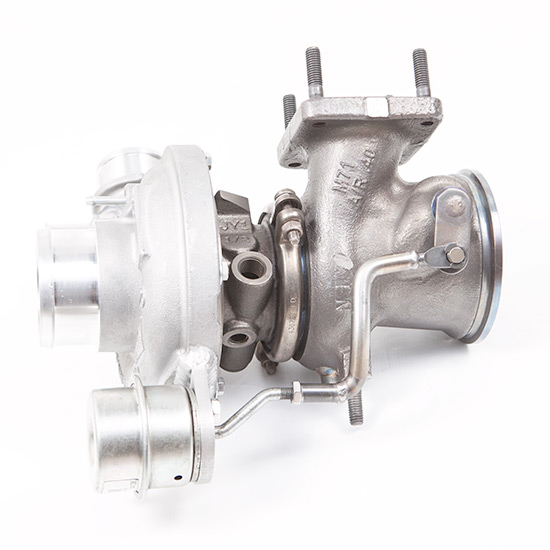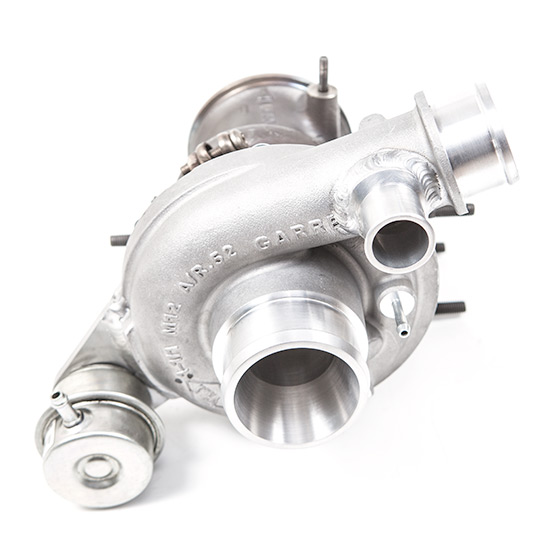 PRODUCT DESCRIPTION:
Turbocharger - Garrett GT1752S - 230HP upgrade drop-in turbo for Fiat Abarth 500 Multi-Air. +1 size upgrade over the stock GT1446 turbo. Entirely NEW turbo unit is placed into a modified/remachined stock turbine housing. Easy installation and includes the required fluid lines and fittings for the change over. Requires Customer to send in stock turbo as "core" (Only Turbine Housing is Required). Otherwise $500.00 core charge is assessed.
REQUIRED & ADDITIONAL INSTALLATION HARDWARE:
Diverter valve mount kit (Product Code: ATP-FIAT-015). The mount kit enables reuse of the stock diverter valve (located on the stock turbo). Simply install the mount kit (with stock diverter valve) into the charge pipe system. NOTE: The +1 Abarth upgrade turbo does not have a port for the stock diverter valve on the compressor housing.
INSTALLATION NOTES:
Top Bracket from the stock turbo is not required and incompatible with the Garrett +1 GT1752S upgrade turbo. The GT1752S and turbo manifold connection is 100% reliable without the top bracket.
COMPATIBLE VEHICLES:
Fiat Abarth 500 Multi-Air
Dodge Dart 1.4T
** CORE EXCHANGE REQUIRED **

** Please select your core submission option when ordering **

** NOTE REGARDING THE CORES - Please closely inspect the housings on the cores before sending them in as we are UNABLE to accept cores with cracked housings or excessively worn wastegate wastegate arm and valve components.


Related Item(s)
Related Parts: