** ATP IS SHIPPING EVERYDAY DURING THIS NEW COVID-19 WORLD ORDER **
Catalog Home
>
Turbos & Housings
>
New Garrett Housings!
Stainless 3" DOWNPIPE SIDE FLANGE w/ protruded lip for Garrett "GT" 3" V-band (3.55" / 90mm OD)
Quantity in Basket:
None
Code:
ATP-FLS-105
Price:
$26.00
Shipping Weight:
0.75
pounds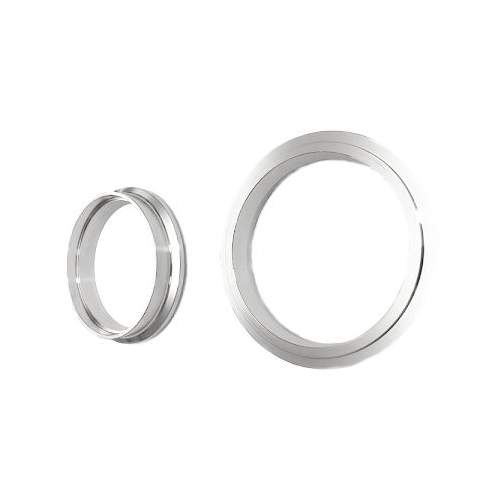 Stainless Downpipe Weld Flange with protruded lip, V-band- Machined stainless, mates to SPECIAL Garrett GT 3" V-band flanged housing with recess for lip.

Flange fits on Garrett style GT 3" V-Band housings that have a 3.55" (90mm) OD and a centering lip diameter of 78mm or 81mm.
Related Item(s)
Related Parts:
Code
Name
Price
CLC-CLA-048
CLAMP, V-Band DOWNPIPE SIDE 3" Garrett "GT V-Band" Turbine Housing w/ 90mm OD Flange GTX G25 G30 G35
$22.95
CLC-CLA-024
Stainless DOWNPIPE SIDE Flange and Clamp set 3" GT V-band (w/protruded lip at ID) 3.55" / 90mm OD
$49.00
CLC-CLA-051
Stainless Downpipe Flange and Clamp set 3" GT V-band (w/Protruded 78mm lip at the ID) 90mm OD
$49.00
CLC-CLA-052
FLANGE AND CLAMP SET, Stainless Downpipe 3" GT V-band (w/ Protruded 81mm lip at the ID) 90mm OD
$49.00