** ATP IS SHIPPING EVERYDAY DURING THIS NEW COVID-19 WORLD ORDER **
Catalog Home
>
Turbos & Housings
>
New Garrett Housings!
FLANGE, Stainless 3" GT V-Band w/ 78mm protruded lip, fits Garrett Housings with 90mm (3.55") OD
Quantity in Basket:
None
Code:
ATP-FLS-245
Price:
$26.00
Shipping Weight:
0.25
pounds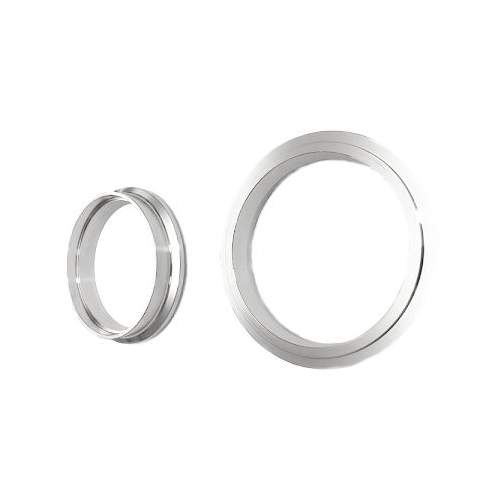 Stainless Downpipe Weld Flange with protruded lip, V-band- Machined stainless, mates to SPECIAL Garrett GT 3" V-band flanged housing with recess for lip. This version has the 78mm centering ring to sit into the 78mm groove on the housing. The flange's outer ring diameter is 3.55" (90mm).
Related Item(s)
Related Parts:
Code
Name
Price
CLC-CLA-048
CLAMP, V-Band DOWNPIPE SIDE 3" Garrett "GT V-Band" Turbine Housing w/ 90mm OD Flange GTX G25 G30 G35
$22.95
CLC-CLA-051
Stainless Downpipe Flange and Clamp set 3" GT V-band (w/Protruded 78mm lip at the ID) 90mm OD
$49.00
CLC-CLA-052
FLANGE AND CLAMP SET, Stainless Downpipe 3" GT V-band (w/ Protruded 81mm lip at the ID) 90mm OD
$49.00
ATP-HSG-212
Garrett T3 Twinscroll Turbine Housing in Ni-Resist For GT30R/GTX30R .83 A/R
$658.10
ATP-HSG-021
Housing, Turbine, Stainless, TiAL P/N 002460, V-band inlet/outlet, GT30/GTX30, .82 A/R
$419.00