** ATP IS SHIPPING EVERYDAY DURING THIS NEW COVID-19 WORLD ORDER **
Catalog Home
>
Turbos & Housings
>
New Garrett Housings!
STAINLESS 3" V-Band Outlet Flange (Downpipe); Garrett G25 G30 G35 - G Series (SF)
Quantity in Basket:
None
Code:
ATP-FLS-351
Price:
$26.00
Shipping Weight:
0.25
pounds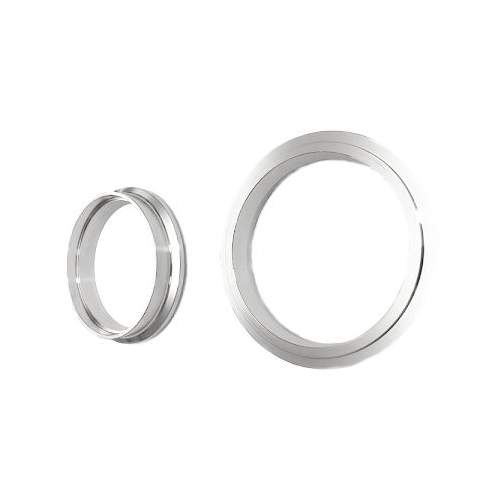 3" STAINLESS STEEL V-Band turbine housing outlet flange (down-pipe side) for Garrett G Series Small/medium Frame Turbo Models (G25-550, G25-660, G30-660, G30-770, G30-900, G35-900, G35-1050). Has the protruding lip that acts as the centering ring against the turbine housing.
Same Flange in light weight TITANIUM now via ATP-FLS-400 !
Related Item(s)
Related Parts:
Code
Name
Price
CLC-CLA-048
CLAMP, V-Band DOWNPIPE SIDE 3" Garrett "GT V-Band" Turbine Housing w/ 90mm OD Flange GTX G25 G30 G35
$22.95
ATP-FLS-377
Short Transition (Formed) stainless 3" OD to 3.5" OD (SHORT VERSION), overall length 1.2" (30mm)
$29.00
ATP-FLS-365
SHORT Transition (Formed) stainless 3" OD to 4" OD, overall length 1.8" (45mm), Stainless Reducer
$29.00