** ATP IS SHIPPING EVERYDAY DURING THIS NEW COVID-19 WORLD ORDER **
Catalog Home
>
Turbos & Housings
>
Housings for Garrett Turbos
Turbine Housing, T3 5 bolt (ford style) .48 A/R for GT2554R / GT2560R
Quantity in Basket:
None
Code:
ATP-HSG-392
Price:
$249.00
Shipping Weight:
6.00
pounds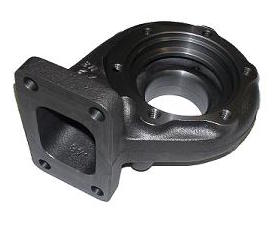 PRODUCT DESCRIPTION:
T3 Inlet and 5 bolt (Ford Style) Outlet Turbine Housing in .48 A/R for Garrett GT2554R and GT2560R turbo models.
Can be set up for either internal or external wastegate setup, depending on downpipe flange type. See related parts.
ALTERNATE TURBOCHARGER FITMENT OPTIONS:
* GT3071R, GT3076R, GTX3067R, GTX3071R, or GTX3076R (SELECT Alternate Turbo Model Fitment Options: GT30R or GTX30R - 60mm Turbine Wheel)