** ATP IS SHIPPING EVERYDAY DURING THIS NEW COVID-19 WORLD ORDER **
Catalog Home
>
Vehicle Specific
>
Nissan SR20DET
Alum 5 Degree Tilt Oil Drain Tube - GT25/GT28/GT30/GT35 GX28 GTX30 GTX35 G Series, 5/8" hose barb
Quantity in Basket:
None
Code:
ATP-OIL-031
Price:
$29.00
Shipping Weight:
0.25
pounds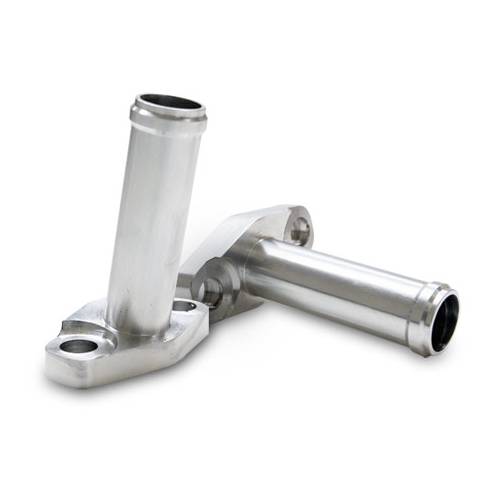 Product Description
CNC Machined Billet Aluminum Oil drain tube with integrated GT BB drain flange.
5 degree tilt for GT25R/GT28R/GT28RS/GT30R/GT35R.
Easy to install.

Great for pointing the oil drain hose away from the turbine housing for better clearance as well as reducing radiant heat to the hose.

Perfect for Subaru GT BB Drop-In stock location and other applications using slip-on 5/8" hose wanting easy 1 piece bolt-on drain tube.


Related Item(s)
Related Parts:
Code
Name
Price
GRT-GSK-008
Oil Drain ( Return ) Flange Gasket - GT GTX Series GT25 through GTX35 and G25 G30 G35
$3.00
MIA-FST-034
Bolt, 8mm/(1.25 pitch), 6mm Allen Head
$1.15
ATP-OIL-024
BLUE High Temp Special Rubber Oil Drain (Return) Hose - 5/8" (-10 AN equivalent ID) for Barb or -10
$8.00
ATP-OIL-066
BLACK High Temp Special Rubber Oil Drain (return) Hose - 5/8" (-10 AN equivalent ID) for Barb or -10
$8.00
ATP-FTG-212
Flange, Oil Drain / Return, GT/GTX, GT25 thru GTX35, Special Combo 45 degree tight elbow 5/8" barb
$29.95