** ATP IS SHIPPING EVERYDAY DURING THIS NEW COVID-19 WORLD ORDER **
Catalog Home
>
Silicone Connectors
>
Oil Drain and Coolant Hoses
Hose, oil drain, (3/4") 19mm, Black, Hi-Temp special rubber, PUSHLOCK
Quantity in Basket:
None
Code:
ATP-OIL-072
Price:
$8.00
Shipping Weight:
1.00
pounds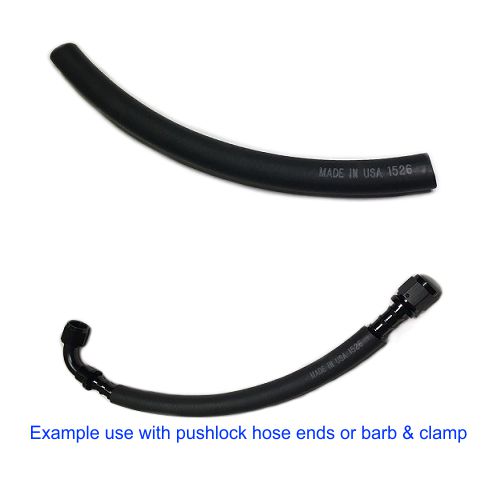 Product Description
BIGGER Size (3/4") 19mm - Hi-Temp special rubber BLACK PUSHLOCK Hose for oil drain 3/4" (-12 equivalent), price per foot.

The matching 3/4" oil drain flange is, ATP-FTG-244.

Please note: The very popular 5/8" hose is, ATP-OIL-066.
Related Item(s)
Related Parts:
Code
Name
Price
ATP-VSRT-014
Flange/Fitting Combo, Oil Drain, GT/GTX 30/35, SRT4 (and others) with 3/4" OD Hose Barb
$19.95
ATP-VSRT-013
Flange/Fitting Combo, Oil Drain, T3/T4, SRT4 (and others) with 3/4" OD Hose Barb
$19.95
ATP-FTG-224
Flange, Oil Drain (oil return), BIG (high volume) w/ 3/4" Hose Barb, Garrett GT55 GTX55 GT47 GTX47
$22.95