Quantity in Basket: None
Code: ATP-VSRT-003
Price:

$149.00


Shipping Weight: 5.00 pounds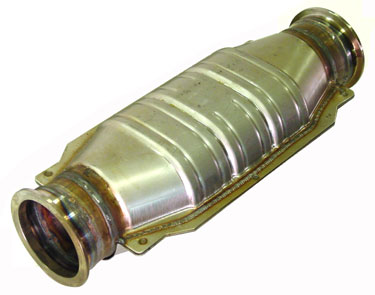 Hi flowing large diameter catalytic converter with SS body. 3.00" w/ v-band flanges on both sides. V-band Clamps not included. Must buy separately. Direct bolt on to SRT-4 Downpipe kit. Made to replace for racepipe.

*** This is for off-road (race track) use only and we do not ship to California!