3" S.S. Downpipe - 2015+ (MK7) VW Golf / GTI / Audi A3 - FWD 2.0T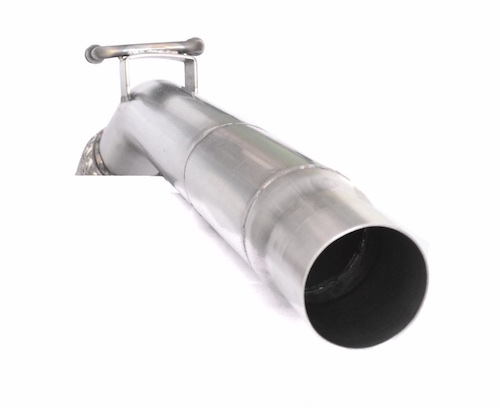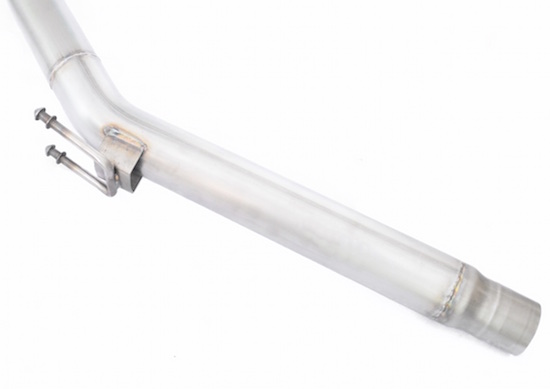 PRODUCT DESCRIPTION:
3 inch, High Flow, and Stainless Steel Downpipe for 2015+ (MK7) Volkswagen VW Golf GTI 2.0T and (8V) Audi A3 FWD 2.0T. Compatible with the stock turbo, IHI IS38 stock flanged turbo, any stock flanged / stock location turbo, or bolt-on Garrett GTX turbochargers!
The stainless steel 3 inch downpipe is a direct and bolt-on replacement part for the stock unit. Simply bolt-on the high flow 3 inch downpipe and unleash the potent 2.0T engine!
NOTE: High Flow CAT 3 inch down-pipe version is available as
Product Code: ATP-VVW-249
Designed and fabricated in California, USA.
COMPATIBLE VEHICLES:
2015+ (MK7) VW Golf GTI 2.0T
2015+ (MK7) VW Golf 2.0T FWD Models
2015+ (8V) Audi A3 2.0T FWD Models
APPLICATION NOTES:
Compatible with the stock turbo, stock flanged & location turbo, or stock flanged IHI IS38 turbo
Recommended for Garrett GTX bolt-on upgrade turbochargers
Utilizes the stock cat-back exhaust clamp system