Turbocharger - GT3076R-WG-C10-SPECIAL
Quantity in Basket:
None
Code:
GRT-TBO-066
Price:
$1,442.50
Shipping Weight:
3.00
pounds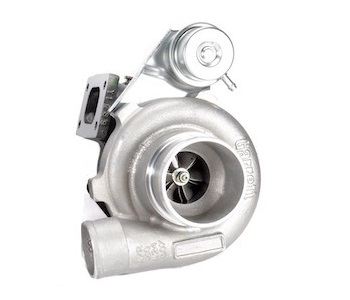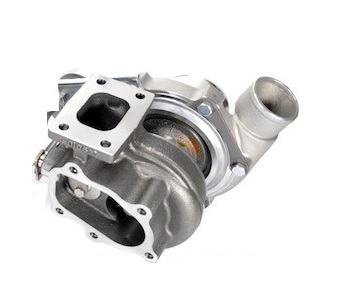 Turbocharger - Compact GT3076R with same external frame to replace GT28RS or GT2871R.
Turbine
-Wheel: 56.5mm w/ 84 trim
-Housing: 0.64 or .86 A/R T25 flanged with GT28 5 bolt exit
-Internally Wastegated
-Maps: Not Available
Compressor
-Wheel: 76mm w/ 48 trim
-Housing: .60 a/r
-Maps: Not Available
-Inlet: 3"
-outlet: 2" Specify .64 or .86 A/R Internally Wastegated T25 (GT28) style exhaust housing. Compressor wheel is 76mm 48 trim and turbine wheel is 56.5mm 84 trim. Garrett CHRA is 700177-5010. Compressor housing inlet is 3" and outlet is 2". Externally looks identical to GT28RS/GT2871R. Excellent choice for a very responsive 425HP capable turbo in a compact package.
This unit is usually in stock and ships withing 1-2 days.
Applicable Garrett P/N's:
700177-5010
Code
Name
Price
ATP-FLA-010
Aluminum - Oil Drain ( return ) Flange (GT25, GT28, GTX28, GTX29, GT30, GTX30, GT35, GTX35, T25, T28
$13.95
GRT-GSK-008
Oil Drain ( Return ) Flange Gasket - GT GTX Series GT25 through GTX35 and G25 G30 G35
$3.00
ATP-FTG-003
Banjo Fitting Kit for coolant lines - 14mm Machined Alum to 1/4" NPT
$26.95
ATP-OIL-021
-4 size Oil inlet fitting for GT28 GTX28 GT30 GTX30 GT35R G25 G30 G35 w/ built-in .035" RESTRICTOR
$12.00
ATP-FLS-023
V-Band Adapter - GT25/GT28/GT307X-WG Series
$95.00
ATP-FLS-026
Steel - GT25/GT28R/GT28RS & T25/T28 Disch Flange
$24.00
ATP-FTG-004
14mm Banjo Fitting Set for coolant lines - 3/8" (10mm) Barb (common size)
$18.00
ATP-FTG-012
Fitting, Metric 14mm to -6AN, Male to Male (For coolant or oil) GT/GTX28 30 35 G Series
$14.95
ATP-OIL-031
Alum 5 Degree Tilt Oil Drain Tube - GT25/GT28/GT30/GT35 GX28 GTX30 GTX35 G Series, 5/8" hose barb
$29.00
ATP-FLS-042
Discharge Flange for GT25/GT28 - 3D-Weld-on
$49.00
ATP-FTG-029
-4 size Oil inlet fitting for T25/T28 or unrestricted GT25R/GT28R/GT30R/GT35R
$8.50
ATP-FLS-081
V2.0 Flange: GT25R/ GT28R/ GT28RS/ GT3071R-WG - Mild Steel
$26.00
ATP-FLS-088
Discharge Flange, GT25R/GT28R/GT28RS/GT3071R-WG, Stainless Steel
$24.00
ATP-FTG-053
Banjo Fitting Kit, (1) ALUM Banjo fitting 14mm hole (for 14mm bolt) with -6 AN male flare
$29.90
ATP-FTG-052
ALUM Banjo Fitting, 14mm hole (for 14mm bolt) with -6 AN male flare.
$19.95
ATP-FTG-054
UNRESTRICTED Banjo style low profile -4 AN oil feed kit, incl. bolt, GT25 GT28 GTX28 GT30/35 GTX35
$24.95
ATP-FTG-055
Low profile -3 OIL FEED LINE Kit for GT25R through GT35R turbos (with 48" -3 line)
$49.00
GRT-GSK-004
Gasket, T25/GT25 Turbine Inlet for GT25 GT28/GTX28
$6.95
ATP-GSK-012
Gasket, "T31" 4 Bolt Turbine Discharge Downpipe Gasket aka 2.5" 4 bolt
$8.00
ATP-GSK-019
Gasket for T3 5 Bolt (Ford Style) Turbine Outlet Flange (Externally Gated)
$9.00
ATP-GSK-016
Gasket, 5-Bolt for Garrett T25 Flanged GT28 GTX28/2930R-WG Turbine Housings
$6.95