Garrett GTX3067R *special* Dual Ball Bearing Turbo - less turbine housing
Quantity in Basket:
None
Code:
GRT-TBO-260
Price:
$1,698.30
Shipping Weight:
3.00
pounds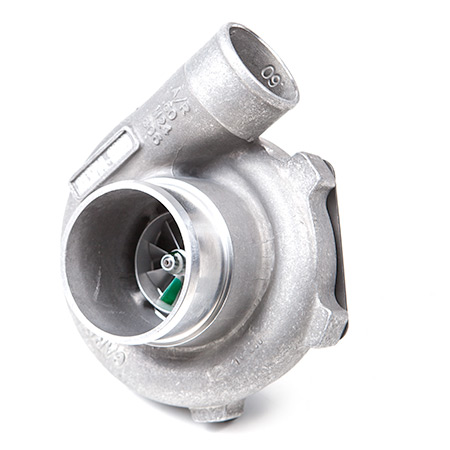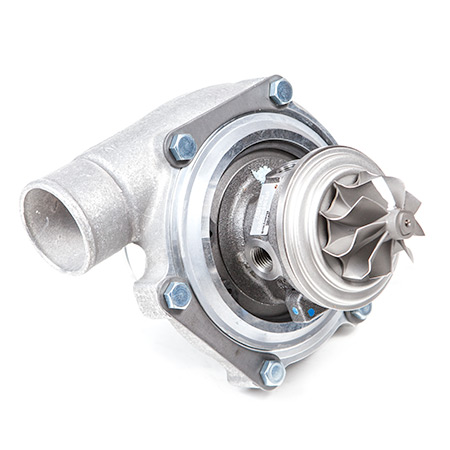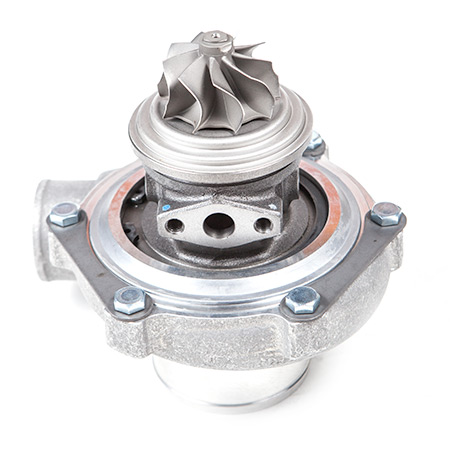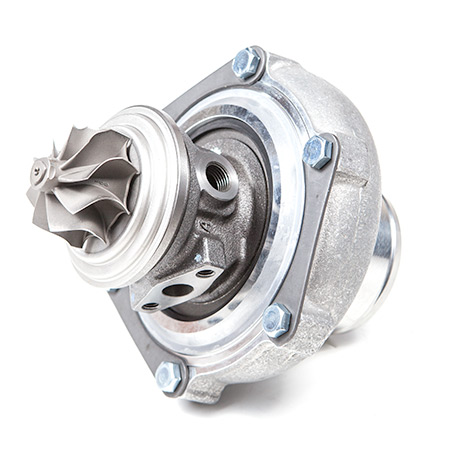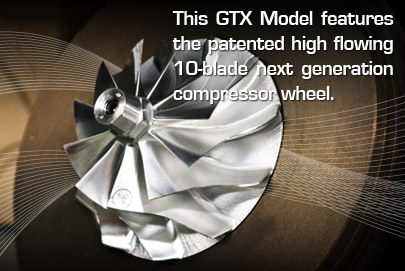 PRODUCT DESCRIPTION:
New GTX3067R dual ball bearing turbo with ultra high flow compressor wheel featuring Garrett 11-Blade technology and a very optimized wheel ratio . **Turbine Housing is sold separately and is the same as one used on GT/GTX30 series 60mm 84 trim turbine wheel.
** GTX turbos use same turbine housing as GT turbos and turbine housings are sold separately. The external dimensions of this turbo is the same as a base GT2871R so no changes in the engine bay is required in order to fit this turbo in its place. This GTX model also uses all the same oil and coolant fittings at the standard GT28/GT30R/GT35R turbo.**
*** Actuator and bracket sold separately ***
COMPRESSOR HOUSING OPTIONS:
* GT28 Style with 3" inlet, 2" outlet, and built-in & machined anti-surge.
Default / Standard Option
* GT28R Style (aka GT2560R) with 2 Bolt Inlet Flange and 3 Bolt Outlet Flange
* GT25R (aka GT2554R) Compact Frame with 2.3 inch inlet and 3 Bolt Outlet Flange
* Skyline RB26 Twin Style (2 Bolt Inlet Flange and 2 Bolt Outlet Flange)
* SR20DET Style (2 Bolt Inlet Flange and 3 Bolt Outlet Flange)
Applicable Garrett P/N's:
824727-5001S
824727-1
700177-0047
Code
Name
Price
ATP-HSG-041
T31 V-band Turbine Housing FOR GT28/GTX28, GTX29, GT30/GTX30, GT35/GTX35
$349.00
ATP-HSG-009
.78 A/R Divided T3 Turbine Exhaust housing for GT/GTX Ball Bearing Series
$349.00
ATP-HSG-037
Turbine Housing- new T3 GTinternal WG 5 BOLT EXIT w/ built in swingvalve 771300-XXXX Series -1 to -6
$589.19
ATP-HSG-042
T25 Plus, T25 Inlet, T31-V Band Outlet Turbine Housing FOR GT28/GTX28, GTX29, GT30/GTX30, GT35/GTX35
$349.00
ATP-HSG-055
T31 (Narrow) 4 bolt Turbine Housing (GT3071R, GT3076R, GT35R, GTX30, GTX35)
$349.00
ATP-HSG-004
T3 5 bolt (Ford style) Turbine Housing for GT28/GTX28, GTX29, GT30/GTX30, GT35/GTX35
$349.00
ATP-HSG-043
Special Turbine Housing T25 Inlet, Cast 44mm EWG Port
$349.00
ATP-HSG-044
Turbine Housing With T3 Undivided Inlet And 3" GT V-Band Exit
$565.98
ATP-HSG-045
Turbine Housing, T4 Undivided inlet 3" V-Band outlet, GT30R (GT/GTX3071R, GT/GTX3076R)
$565.98
ATP-HSG-002
Turbine Housing With T3 Undivided Inlet And 3" 4 Bolt GT Exit
$565.98
ATP-HSG-020
Housing, Turbine, Stainless, TiAL P/N 002459, V-band inlet/outlet, GT30/GTX30, .63 A/R
$466.00
ATP-HSG-021
Housing, Turbine, Stainless, TiAL P/N 002460, V-band inlet/outlet, GT30/GTX30, .82 A/R
$466.00
ATP-HSG-022
Housing, Turbine, Stainless, TiAL P/N 002458, V-band inlet/outlet, GT30/GTX30, 1.06 A/R
$466.00
ATP-HSG-075
Cosworth Style T3 Internally Wastegated Exhaust Housing
$395.00
ATP-HSG-078
GT30R 1.06 A/R T3 DIVIDED Turbine Housing for GT3071R/GT3076R/GT3082R also any GTX30
$395.00
ATP-HSG-100
Upgrade T04E Frame Cast Ported Shroud Compressor Housing for T3/T4E 50trim
$274.54
ATP-HSG-102
GT28RS/2871R/GTX28 0.82 A/R T3 DIVIDED Turbine Housing
$395.00
ATP-FLA-010
Aluminum - Oil Drain ( return ) Flange (GT25, GT28, GTX28, GTX29, GT30, GTX30, GT35, GTX35, T25, T28
$13.95
GRT-GSK-008
Oil Drain ( Return ) Flange Gasket - GT GTX Series GT25 through GTX35 and G25 G30 G35
$3.00
ATP-FLA-012
2 Bolt Inlet Adapter Flange GT25/28/28RS, alum, 2.5" OD
$39.00
ATP-FLS-046
*NO STOCK - NO ETA* Flange, Outlet Adapter, 2 Bolt compressor housing, Alum
$39.00
ATP-FLA-011
3 bolt outlet adapter flange - GT28R/GT25R/T25 Compressor outlet, aluminum
$39.00
ATP-HSG-211
Garrett T3 Twinscroll Turbine Housing in Ni-Resist For GT30R/GTX30R 1.01 A/R
$730.84
ATP-HSG-212
Garrett T3 Twinscroll Turbine Housing in Ni-Resist For GT30R/GTX30R .83 A/R
$730.84
ATP-HSG-215
Garrett T3 Twinscroll Turbine Housing in Ni-Resist For GT30R/GTX30R .61 A/R
$730.84