** ATP IS SHIPPING EVERYDAY DURING THIS NEW COVID-19 WORLD ORDER **
Catalog Home
>
Turbos & Housings
>
Garrett GTX-R Ball Bearing
>
GTX45 Models
Turbocharger Garrett GTX4508R 108mm (80mm) w/ Compact 42, DIVIDED 1.15 AR T4
Quantity in Basket:
None
Code:
GRT-TBO-C40
Price:
$3,647.58
Shipping Weight:
3.00
pounds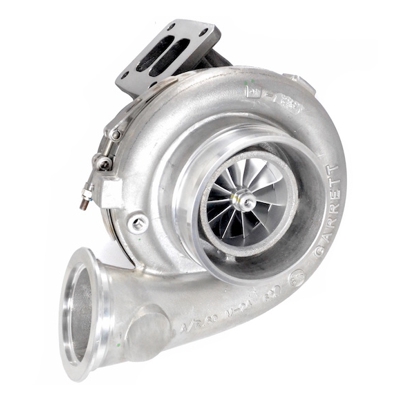 Product Description:
Garrett GTX4508R 108mm (80mm) turbocharger with Compact 42 footprint and divided T4 1.15 A/R turbine housing.

The latest ball bearing GTX-R series of the GT45 range is here on time for the race season. This is an even more efficient and more potent version which flows more HP and can handle a lot more boost. This unit is now capable of 1400HP.
Product Specification
Turbine Wheel: 87.0mm w/ 85 trim
Compressor Wheel: 108.0mm exd./79.8mm ind w/ 55 trim
Compressor & Turbine Maps:
Coolant (Water) & Oil Fittings, Flanges, and Components Solutions:
Applicable Garrett P/N's: