** ATP IS SHIPPING EVERYDAY DURING THIS NEW COVID-19 WORLD ORDER **
Catalog Home
>
Turbos & Housings
>
Garrett GTX Gen2
>
GEN2 GTX4720R Turbos
>
GEN2 GTX4720R V-band
Turbocharger, Garrett Gen2 GTX4720R - 88mm with a TiAL 1.45 A/R V-band Turbine Housing
Quantity in Basket:
None
Code:
GRT-TBO-K45
Price:
$4,795.00
Shipping Weight:
3.00
pounds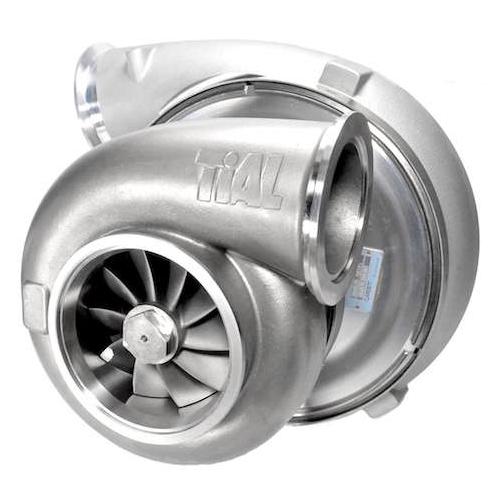 Product Description:
Garrett Gen2 GTX4720R-88mm dual ball bearing turbocharger with a TiAL 1.45 A/R stainless turbine housing.

The most responsive configuration for Garrett's high flow Gen II GTX 88mm compressor wheel. The turbo for race classes limited to a 88mm compressor wheel inducer and/or GT/GTX47 series turbo.
Product Features:
Gen II compressor wheel aerodynamics
9%-15% increased flow
Larger .88 A/R compressor housing volute
120mm comp exducer ( + 2mm) with 30% lower inertia
Compatible with GT and GTX turbine housings
Product Specifications:
Compressor Wheel Inducer: 88mm
Compressor Wheel Exducer: 120mm
Compressor Housing: .88 A/R, 6 Inch Inlet (cast ported shroud), and 3.5" V-Band Outlet
Compressor Wheel Trim: 41
Turbine Wheel Inducer: 93mm
Turbine Wheel Exducer: 84mm
Turbine Wheel Trim: 82
Oil Fittings, Flanges, and Components Solutions:
Turbine Map:
Garrett Part Numbers: