** ATP IS SHIPPING EVERYDAY DURING THIS NEW COVID-19 WORLD ORDER **
Catalog Home
>
Turbos & Housings
>
Garrett GT - Ball Bearing
>
GT Turbos With Special Turbine Housings
>
GT2971R With Special Housings
Turbocharger, Garrett GT2971R-84T (84 trim 56.5mm turbine), 4" in /2" OUT w/ .61AR UND VBand in/out
Quantity in Basket:
None
Code:
GRT-TBO-K83
Price:
$1,375.00
Shipping Weight:
3.00
pounds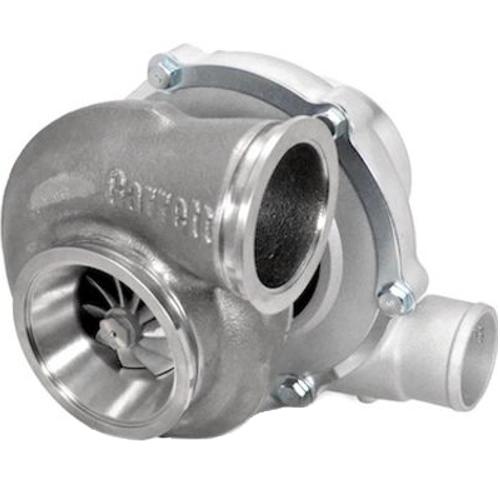 Product Description:
Garrett dual ball bearing GT2971R-84T (84 trim 56.5mm Turbine) 4" in / 2" out turbocharger with a .61 A/R Garrett undivided v-band in/out turbine housing.

This turbo is great for small displacement engines up to 2.2L and has the ultimate spool up time compared to other units. This turbo has a flow capacity of about 450HP.
Product Features:
Genuine Garrett GT Aero compressor wheel
Genuine Garrett GT Inconel turbine wheel
Dual ball bearing CHRA rotating assembly
Product Specifications:
Compressor Wheel Inducer: 53.1mm
Compressor Wheel Exducer: 71mm
Compressor Wheel Trim: 84
Turbine Wheel Inducer: 56.5mm
Turbine Wheel Exducer: 52mm
Turbine Wheel Trim: 90
Coolant (Water) & Oil Fittings, Flanges, and Components Solutions:
Garrett Part Numbers: