Catalog Home
>
Turbos & Housings
>
Garrett T series - Journal Bearing
Turbocharger, Garrett, T6157JB, 4" inlet/ 2.5" outlet Compressor, .63 A/R T31 4 bolt Turbine Housing
Quantity in Basket:
None
Code:
GRT-TBO-M11
Price:
$795.00
Shipping Weight:
3.00
pounds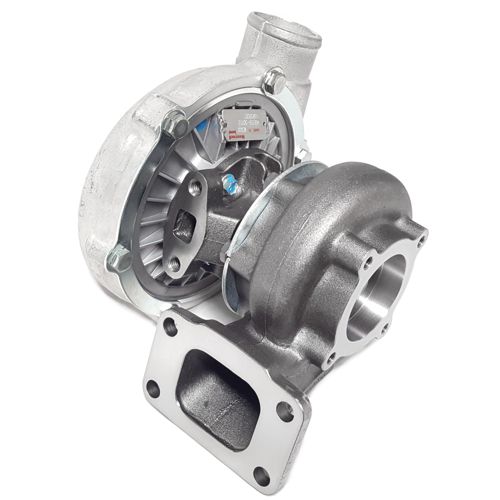 Product Description:
Garrett T6157 journal bearing turbocharger with 61/82 4" inlet/ 2.5" outlet .70 A/R T04S frame compressor housing and 57/64 .63 A/R T31 4 bolt outlet turbine housing. Capable of 650 HP.
Oil Fittings, Flanges, and Components Solutions:



NOTE: Alternate oil fittings and flanges are available.
Garrett Part Numbers: