*NO STOCK - NO ETA* - Garrett Turbo charger, T-Series T3 60 Trim
Quantity in Basket:
None
Code:
TBN-TBO-013
Price:
$900.99
Shipping Weight:
15.00
pounds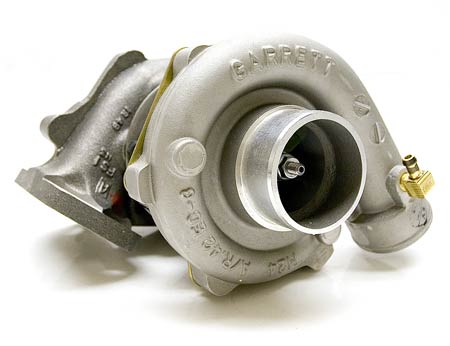 T3 series turbocharger 60 trim. 60 Trim compressor T3 with .48 A/R exhaust side. 250HP 4 Cyl. Standard T3 turbine inlet and T3 5 bolt discharge on the exhaust.
This unit is usually in stock and ships withing 1-2 days.
Applicable Garrett P/N's:
466800-5005 / 466800-5005S
Code
Name
Price
ATP-FLA-008
Aluminum - Oil Inlet (Feed) Flange (T3 T4 GT37, GT40, GT42, GT45, GT47, GTX50, GT55)
$15.00
ATP-FLA-009
Aluminum - Oil Drain (Return) Flange T3 /T4, GT37, GT40, GT42, GTX42, GTX45
$13.95
ATP-FLS-001
Mild Steel - T3 Inlet Weld Flange
$23.00
GRT-GSK-007
Oil Drain ( Return ) Flange Gasket (T3, GT37, GT40, GT42, GT45, GTX40, GTX42, GTX45)
$1.65
GRT-GSK-011
Oil inlet feed flange Gasket - Feed Flange (T3, GT37, GT40, GT42, GT45, GT47, GTX50, GTX55)
$3.00
ATP-FLS-034
Steel - 5 Bolt T3 Discharge External WG - Weld On - 2.5" opening
$22.00
ATP-FLS-035
Steel - T3 5 bolt Discharge External WG - Weld On 3" JS Series
$28.00
ATP-FLS-036
Stainless - T3 5 Bolt Discharge External WG - Weld On 3" JS Series
$39.00
ATP-FLS-038
Stainless Steel - T3 Inlet Weld Flange
$39.00
ATP-WGT-023
Ultimate Internal wastegate valve for T3 5Bolt, high flow 3" V-band Style, REV 2 STAINLESS CAST BODY
$168.00
ATP-FLA-020
Oil Feed Flange with -4 Male Flare (T3, GT37, GT40, GT42, GT45, GT47, GTX50, GT55)
$14.95
ATP-FLA-024
Oil Drain (Return) Flange with -10 Male Flare (T3, GT37, GT40, GT42, GT45, GTX40 GTX45)
$19.95
ATP-FLA-025
Oil Drain (Return) Flange with 5/8" slip-on Barb (T3, GT37, GT40, GT42, GT45, GTX42 GTX45)
$19.00
ATP-FLA-026
Oil Feed Flange with -3 AN/JIC Male Flare (T3, GT37, GT40, GT42, GT45, GT47, GTX50, GT55)
$29.00
CHRA-T3-60-Trim-GAR
CHRA - Garrett Factory CHRA, T3 60Trim, STAGE1 TURBINE WHEEL, 60 trim T3 COMPRESSOR WHEEL
$649.00
GRT-GSK-005
Gasket, T3 Turbine Inlet - UNDIVIDED
$6.95
ATP-GSK-019
Gasket for T3 5 Bolt (Ford Style) Turbine Outlet Flange (Externally Gated)
$9.00