|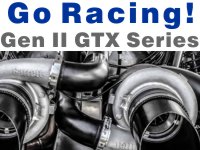 ---

Quick inquiry about a product?
Want to resell?
Follow ATP Turbo

Refund Policy
The amount of your refund depends on several factors. Items that do no meet our returns guidelines will receive partial or no refunds:
Any item in original condition that is returned more than 30 days after delivery: 15% to 25% Fee. 15% restocking fee will be applied to all items returned after purchased.
Any item that is not in its original condition, damaged, or missing parts for reasons not due to our error: up to 40% of item's price.
Items purchased through specials or clearance will not be refunded for any reason. All special or clearance sales are final.
If you return only one item from a multi-item shipment, you will be only reimbursed for the individual item.
Return Process
Please e-mail or contact customer service to receive a returns number. If you ship an item without a number we will not be able to refund your item in a timely fashion.
Pack the items securley in a box or envelope. You can use the box the items arrived in or another box, if you prefer.
Affix the shipping label outside of the box.
Leave the return number outside of the box so that we may view it when it arrives to our returns center.
Please note that shipping charges are non-refundable. Returns that do not meet the qualifications above will be returned to the customer at the custome's expense.
Terms of Service
What personal data is gathered and processed?

You can visit our websites without having to provide any personal data. Personal data are gathered and processed only if you use particular services. You will be notified of this in detail when you begin to use these services




For what purposes do we gather and process personal data?

We are constantly endeavoring to continuously improve both our service offerings and your own experience with our websites. To achieve this, we conduct statistical analyses of the above-mentioned general data. In addition to this, we also intend to be aware of your personal opinions and your background. That is why you will be asked to provide additional information at several points. Answers to these questions are optional and will be treated confidentially.

If we ask you for more detailed data, the information in question is voluntary. The personal data are processed exclusively for the rendering of the requested service and for safeguarding our own justified commercial interests.




How will Advanced Tuning Products, Inc. protect your personal information?

Forms you fill out to interact with our business units may request that you give us sensitive information such as your e-mail address, mailing address, telephone number or a credit card number. Whenever that is the case, Advanced Tuning Products, Inc. will take all commercially reasonable steps to establish a secure connection with your Web browser.




Is personal data forwarded to third parties?

We will forward your personal data to third parties only as far as it is absolutely necessary for the rendering of the requested service. Beyond that we will not disclose, permit the use of, sell or otherwise market your personal data to other companies or institutions without your explicit consent. Other conditions shall apply if we are obliged by the law or a court judgment to disclose and communicate the data.

Advanced Tuning Products is sensitive to privacy issues on the Internet. We believe it is important you know how we treat the information about you we receive on the Internet.

In general, you can visit Advanced Tuning Products on the World Wide Web without telling us who you are or revealing any information about yourself. Our web servers collect the domain names, not the e-mail addresses, of visitors. This information is aggregated to measure the number of visits, average time spent on the site, pages viewed, etc. Advanced Tuning Products uses this information to measure the use of our site and to improve the content of our site.

There are times, however, when we may need information from you, such as your name and address. When information is needed, we will try to let you know at the time of collection, how we will use the personal information. Usually, the personal information we collect is used only by us to respond to your inquiry, process an order or allow you to access specific account information. Occasionally, we may make the e-mail addresses, of those who provide information, available to other reputable organizations whose products or services we think you may find interesting. In these cases, you will be offered an opportunity to limit access to your information.

If you register with the Advanced Tuning Products site on-line, they may use this information to provide you with custom information about Advanced Tuning Products' offering in support of your business needs. A technology called cookies may be used to provide you with tailored information. A cookie is a tiny element of data that a web site can send to your browser, which may then be stored on your hard drive so we can recognize you when you return. You may set your browser to notify you when you receive a cookie.

At times we conduct on-line surveys to better understand the needs and profile of our visitors. When we conduct a survey, we will try to let you know how we will use the information at the time we collect information from you on the Internet.

Advanced Tuning Products' website may contain links to other sites such as Advanced Tuning Products distributors and sales affiliates. While we try to link only to sites that share our high standards and respect for privacy, we are not responsible for the content or the privacy practices employed by other sites.
Merchant Policy
How To Order:

Online Orders: http://www.atpturbo.com/mm5/




Shipping Limits:

All merchandise distributed by Advanced Tuning Products will be sent via United Parcel Service unless specified otherwise. All merchandise is accepted by the carrier in good condition and is assumed to be delivered the saem way. It is the consignee's responsibilty to inspect shipments at the time of receipt and make notice of lost or damaged goods directly to the carrier. Claims for parts damaged in transit mus be made directly to the carrier.




Customer Guarantee:

All merchandise distributed by Advanced Tuning Products is guaranteed to be free from defects in manufacture, material, and workmanship at the tme of sale. The warranty is limited to repair, replacement, or credit of defective parts for one-year period from the date of purchase. All manufacturer parts are sold "as is" without any guarantee whatsoever. If one is offered manufacturer's warranty subordinates Advanced Tuning Products' warranty and all claims should be directed toward the manufacturer.
*Manufacturer: i.e. A'PEX-i, GReddy. TurboXS, etc.




Return Policy:

You may return an item for refund or replacement within 30 days of the shipment date. 15% re-stocking fee always applies to orders shipped back. Shipping and handling charges are always non-refundable. All returns must be accompanied by the packing slip. When you reutrn an item, follow the instructions on the packing slip, and most importantly, please indicate the reason for return. You may want to insure your return; we cannot be responsible for lost or misdirected returns. If you paid for your order by credit card, a credit will be issued and will appear by your next billing statement.

All prices are subjecto change anytime without any notice. No unauthorized returns will be accepted. Prior authorization is required and merchandise must be shipped prepaid with a return authorization clearly shown on the outside of the package. All returns are subject to a percentage restocking fee.Please see Refund Policy for more details. Shipping charges are non-refundable. Returns that do not meet the qualifications above will be returned to the customer at the custome's expense.




Payments:

We gladly accept all major credit cards for online transactions. Sorry we cannot accept COD orders.

Once you checkout, the final step of your orderrequires an Advanced Tuning Products representative to contact you via phone/e-mail to verify the order. The order may NOT ship until this last step has been taken. To insure a smooth transaction and to reduce the amount of time it takes for you to receive your order, please leave the correct number/e-mail of where you can be reached throughout the day. Advanced Tuning Products reserves the right to cancel any order at any time at it's discrection.