** ATP IS SHIPPING EVERYDAY DURING THIS NEW COVID-19 WORLD ORDER **
Catalog Home
>
Sensors
Garrett Turbocharger *G-Series* Speed Sensor Kit (With Gauge) P/N: 781328-0003
Quantity in Basket:
None
Code:
ATP-ACS-032
Price:
$491.58
Shipping Weight:
1.00
pounds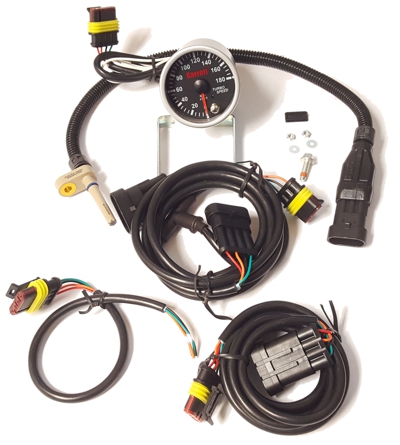 PRODUCT DESCRIPTION:
Garrett Turbocharger speed sensor street (with gauge) kit - Garrett P/N 781328-0003 for G-Series (Not GTX). The kit includes speed sensor, wiring harness, installation instructions, and Garrett branded turbo speed gauge.
Speed sensor without gauge
available here, Garrett P/N 781328-0004
.
APPLICATION NOTES:
Compatible with ALL Garrett G-Series turbos with Speed Sensor Port
Compatible with Garrett GEN2 GTX4709R, GEN2 GTX4720R, GEN2 GTX5009R, GEN2 GTX5020R, GEN2 GTX55