** ATP IS SHIPPING EVERYDAY DURING THIS NEW COVID-19 WORLD ORDER **
Catalog Home
>
Wastegates
Tial MV-R External Wastegate, V-banded MVR 44mm (44mm replacement)
Quantity in Basket:
None
Code:
TIL-WGT-035
Price:
$425.00
Shipping Weight:
4.00
pounds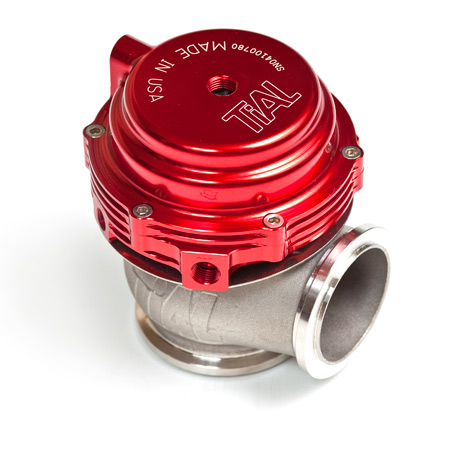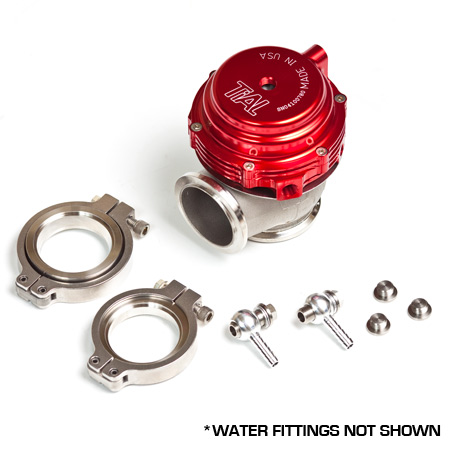 Product Description
Tial External Wastegate, 44mm - MVR Vband connections. Direct replacements and takes same flanges as Tial V44. More compact top section with same high flowing lower body.

Includes all flanges, Inlet and Outlet Weld Flanges, and hardware.

** MVR gate uses same springs as MVS, although the result pressure is slightly different.
Related Item(s)
Related Parts:
Code
Name
Price
TIL-WGT-015
Flange, Tial 44mm / Tial MVR Inlet (Manifold Side)
$20.00
TIL-WGT-016
Flange, Tial 44mm / Tial MVR Outlet (Dump Tube Side)
$20.00
TIL-WGT-017
Wastegate Clamp, Tial 44mm / Tial MVR Inlet (Manifold Side)
$45.00
TIL-WGT-018
Wastegate Clamp, Tial 44mm / Tial MVR Outlet (Dump Tube Side)
$45.00
ATP-FLS-039
Adapter, Tial 2 bolt 38mm to 44mm (MVR) Wastegate, Billet, Machined wastegate adapter
$34.00
ATP-FLS-100
Block-off Flange For Tial 44mm MVR (V44) wastegate port
$16.00
TIL-BOV-009
Wastegate Spring for Tial V38 (MVS) and NEW 44MM (MVR) wastegate
$14.00
ATP-FLS-131
MVR 44mm Wastegate 90 Deg Elbow, 100% 304 Stainless
$69.00
ATP-FLS-151
*LOW PROFILE * - 44mm Wastegate Elbow 100% 304 Stainless
$69.00
ATP-MDP-026
90 Degree Universal Stainless Dump tube Flanged for MVR (V44) Wastegate Outlet, dumptube
$79.00
ATP-MDP-035
45 Degree Universal Stainless Dump tube Flanged for MVR (V44) Wastegate Outlet, dumptube
$79.00