** ATP IS SHIPPING EVERYDAY DURING THIS NEW COVID-19 WORLD ORDER **
Catalog Home
>
Flanges/Adapters
>
Downpipe Flanges
Garrett S.S. V-Band Inlet/Outlet 1.21 A/R Turbine Housing for GTX3584RS
Quantity in Basket:
None
Code:
ATP-HSG-342
Price:
$589.19
Shipping Weight:
10.00
pounds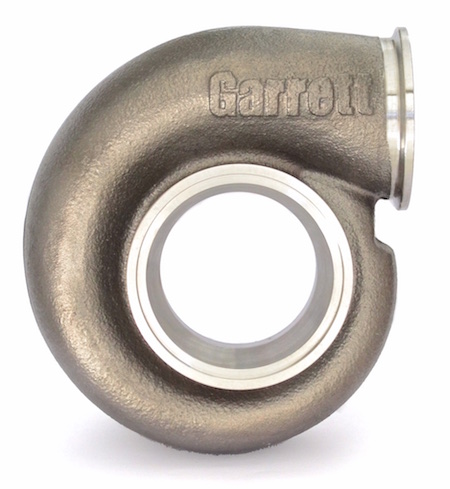 PRODUCT DESCRIPTION:
Garrett stainless steel v-band inlet, v-band outlet, and 1.21 A/R turbine housings for the Garrett GTX84RS. NEW and evolutionary design to support higher flow capacity within a significantly compact package! Constructed from stainless steel material for added strength and reduced weight!
The Garrett turbine housing includes a large bore inner diameter inlet (turbine entry) to support significantly higher flow capacity within a compact package.
** NOT compatible with Garrett GT35, GTX35, or GEN2 GTX35 series models. **
PRODUCT CONTENTS:
(1 unit) Garrett stainless steel, V-band inlet and v-band outlet turbine housing
(1 unit) Inlet clamp
(1 unit) Outlet clamp
(1 unit) CHRA to turbine housing clamp and bolt kit
APPLICATION NOTES:
NOT compatible with the Garrett GT3582R, GTX3576R, GTX3582R, GEN2 GTX3576R, or GEN2 GTX3582R
The large bore turbine entry inner diameter supports increase flow. As a result the turbine housing is NOT compatible with existing TiAL housing setups


APPLICABLE GARRETT PART NUMBER(S):

740902-0052