Garrett *DIVIDED* V-band Entry Turbine Housing in Ni-Resist For GTX3584RS .83 A/R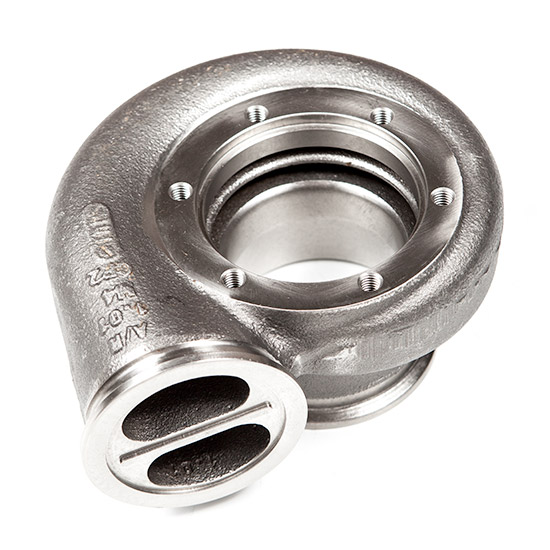 PRODUCT DESCRIPTION:
Garrett divided V-band inlet & outlet turbine housing in Ni-Resist material; for GTX3584RS turbochargers. The turbine housing is .83 A/R and 3-inch V-Band outlet (81mm centering ring).
The turbine housing includes a turbine inlet clamp and turbine outlet clamp.
PRODUCT CONTENTS:
* (1 unit) Ni-Resist Garrett turbine housing
* (1 unit) V-band clamp for turbine inlet
* (1 unit) V-band clamp for turbine outlet
APPLICATION NOTES:
* Compatible turbine housing divided inlet adapter (product code:
ATP-HSG-250
)
* Compatible turbine housing outlet flange - select 81mm centering ring (product code:
ATP-FLS-105
)
* Compatible turbine housing inlet clamp (product code:
CLC-CLA-047
)
* Compatible turbine housing outlet clamp (product code:
CLC-CLA-048
)
APPLICABLE GARRETT PART NUMBERS:
* 846098-5001S
* 846098-5002S
COMPATIBLE GARRETT TURBO MODELS:
* GTX3584RS