Catalog Home
>
Vehicle Specific
>
Ford Ecoboost
Weld Bung, Intake Pipe Breather Port for 2015+ Ford Mustang 2.3L EcoBoost
Quantity in Basket:
None
Code:
ATP-M23-012
Price:
$14.95
Shipping Weight:
0.50
pounds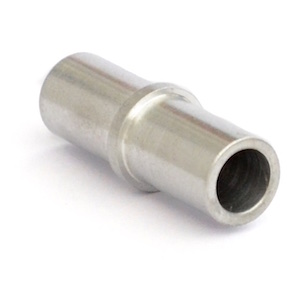 PRODUCT DESCRIPTION:
Aluminum weld bung (5/8" diameter) breather port, to weld onto the intake pipe of a Ford EcoBoost 2.3L engine. Compatible with the 2015+ Ford Mustang EcoBoost 2.3L.
Weld the aluminum bung directly to the intake pipe. Then, install the factory o-ring plastic breather hose to the aluminum bung.
PRODUCT CONTENTS:
(1 unit) Aluminum weld bung with the same diameter as the bung found on the stock plastic intake pipe.