Quantity in Basket: None
Code: ATP-OIL-022
Price:

$12.00


Shipping Weight: 0.10 pounds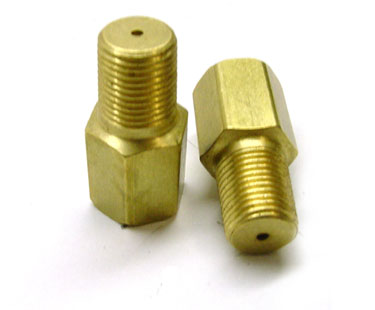 Oil inlet restrictor for T series 1/8" NPT. Oil inlet restrictor for all T3, T3/T4, T04, T72 etc. turbos (also larger ball bearing turbos such as GT4088R, GT4094R, GT4294R, GT4202R). Restrictor diameter of .065 hole size. Installed at the oil inlet on turbo to reduce max oil pressure going into the turbo to prevent oil leakage into end housings due to excessive pressure. Input is 1/8" NPT male and output is 1/8 NPT female.