** ATP IS SHIPPING EVERYDAY DURING THIS NEW COVID-19 WORLD ORDER **
Catalog Home
>
Vehicle Specific
>
Audi / VW - 2.0T FSI/TSI FWD (MK5 / MK6)
Sleeve style (not bolt-on) - Diverter Valve Block Off for 2.0T FSI Turbo Golf/Jetta/GTI Audi A3
Quantity in Basket:
None
Code:
ATP-VVW-172
Price:
$22.00
Shipping Weight:
0.25
pounds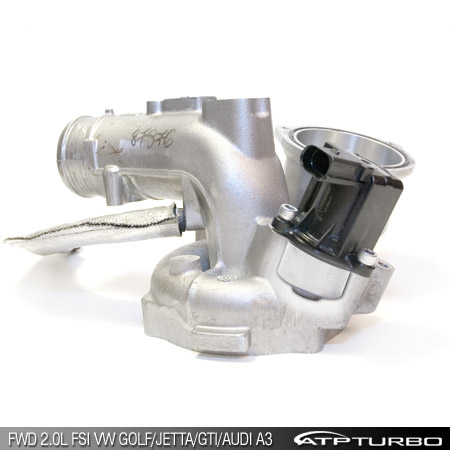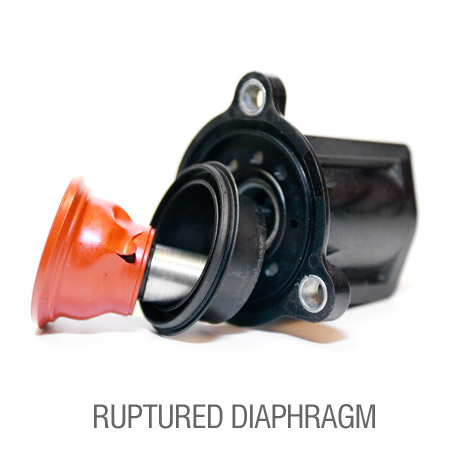 Custom machined sleeve to properly block off and disable function of the stock (electric) diverter valve on the 2.0L FSI turbo engine. Eliminates boost leaks at the valve and regain the pressure loss resulting from deteriorating diaphragm in the valve. The stock diverter valve's incredibly light spring pressure not only lifts at onset of boost, but the main diaphragm is NOT re-enforced, it therefore easily ruptures when boost is raised from stock). Failure of the stock electronically actuated diverter valve is usually gradual and starts with a pinhole leak in the diaphragm (from constant throttle open and close) which is exhibited by a gradual leak in boost and throttle response, and eventually leading to complete tearing of the thin silicone diaphragm. Driving on a leaking diverter valve can be detrimental to the health of the turbo because with the loss in boost (out of the leaky diaphragm), the turbo is forced to overspin (into unstable RPM's) to make up for the pressure loss, therefore causing a higher temp air charge plus you run the risk of turbo damage due to the increased instability. The stock unit is also horrible for flow due to the amount of lift it has once actuated to open position. Once the stock diverter valve is disabled with this device, a new full-fledged diverter or blow off valve can be mounted elsewhere on intercooler pipes using
mounting kit sold separately
. The unit is CNC machined with proper o-ring seal. It is elegantly designed to be easily and seamlessly installed and looks 100% untouched once inserted. You can put it in and forget about it.
Related Item(s)
Related Parts:
Code
Name
Price
ATP-VVW-171
3.0" Modular Intake Kit VW Golf/Jetta/GTI/Audi A3 2.0TFSI Turbo
$325.00
ATP-VVW-173
Diverter/Blow-Off Valve Mounting Kit, FWD, 2.0T FSI Golf/Jetta/GTI Audi A3
$98.00
ATP-FLA-017
Blow off Valve Mount Adapter, Simple 1.50" clamp-on, GReddy Type R/RS/S/RZ
$34.00
ATP-FLA-018
Blow off Valve Mount Adapter, Simple 1.50" clamp-on, HKS SSQ BOV
$39.00
ATP-VVW-259
3 bolt style 2.0T FSI/TSI Block-off flange (plug) for stock diverter valve
$29.95