** ATP IS SHIPPING EVERYDAY DURING THIS NEW COVID-19 WORLD ORDER **
Catalog Home
>
Vehicle Specific
>
Audi / VW - 2.0T FSI/TSI FWD (MK5 / MK6)
Stainless Downpipe Flange and Clamp set 3" GT V-band (w/Protruded 78mm lip at the ID) 90mm OD
Quantity in Basket:
None
Code:
CLC-CLA-051
Price:
$49.00
Shipping Weight:
0.50
pounds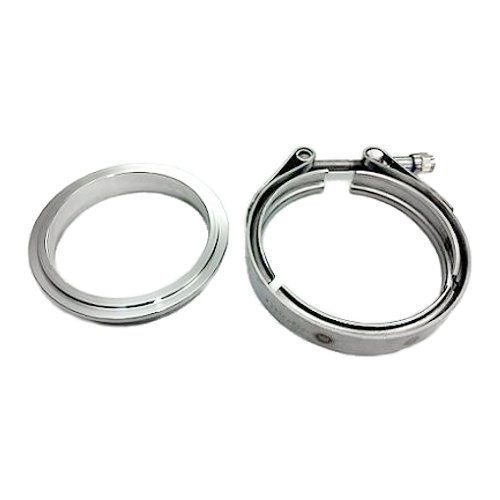 1 flange (with 78mm centering ring) and 1 clamp to mate to "GT style 3" v-band discharge on "GT" style turbine housing where the flange has a 3.55" (90mm) OD. Heavy Duty Stainless Steel V-Band Clamp and special Stainless 3" flange with protruded lip for GT V-band housings with lip on V-band. Also same (slightly smaller) outer diameter as GT V-band housing outer diameter. Only use this flange if you have a mating flange or housing that has a recessed ID for the protrusion on this flange to sit into. If your mating v-band flange does not have a recessed ID and outer flange OD of 3.75", please use a 3" v-band flange via P/N: ATP-FLS-012 or ATP-FLS-063.

3.55" (90mm) OD Flange with 78mm centering ring

Note: This 78mm combo is compatible with the Tial stainless housing downpipe flange and clamp on their GT28/GT30/GT35 series.
Related Item(s)
Related Parts:
Code
Name
Price
CLC-CLA-048
CLAMP, V-Band DOWNPIPE SIDE 3" Garrett "GT V-Band" Turbine Housing w/ 90mm OD Flange GTX G25 G30 G35
$22.95
ATP-FLS-245
FLANGE, Stainless 3" GT V-Band w/ 78mm protruded lip, fits Garrett Housings with 90mm (3.55") OD
$26.00
ATP-FLS-246
DOWNPIPE FLANGE, Stainless 3" GT V-Band w/ 81mm protruded lip, Garrett Housings with 90mm (3.55") OD
$26.00