V-Band Clamp - 5"
Quantity in Basket: None
Code: CLC-CLA-022
Price:

$16.95


Shipping Weight: 0.50 pounds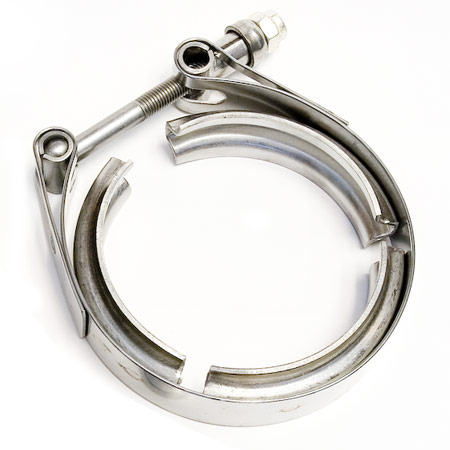 Heavy duty stainless steel V-Band clamp for turbo discharge setups with industry standard 5" v-band (actual outer ring is slight larger) like GT47/GT55 or other. Works on Garrett turbine housings for all GT47, GTX47, GT55, GTX55. Stainless Steel. Note! Please use clamp P/N: CLC-CLA-049 if you require this clamp for the oddball Divided T6 turbine housing for the GT42/GT45.
Related Item(s)
Related Parts:
Code
Name
Price
ATP-FLS-092
5" (Special) V-band Stainless Flange - GT47, GTX47, GT55, GTX55, GT50, GTX50
$34.00