** ATP IS SHIPPING EVERYDAY DURING THIS NEW COVID-19 WORLD ORDER **
Catalog Home
>
Turbos & Housings
>
Garrett G Series Resource Page
LATEST G SERIES

ADDITIONS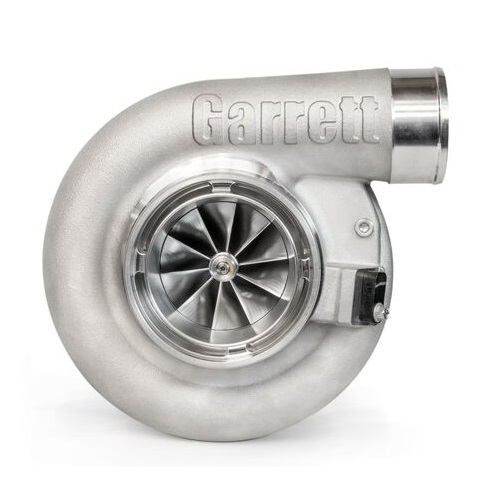 G Series
Flanges & Fittings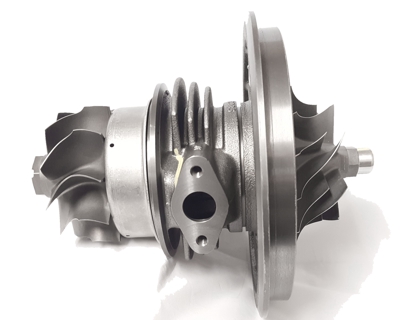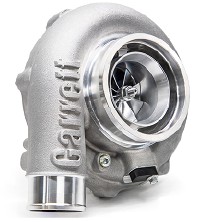 THE ALL NEW GARRETT®
G SERIES
TURBOCHARGERS
A TURN AHEAD OF THE COMPETITION
×
G25-

550
·
G25-

660
---
G30-

660
·
G30-

770
G30-

900
---
G35-

900
·
G35-

1050
---
G42-

1200C
·
G42-

1200
·
G42-

1450
---
G57-

1950

·

G57-

2250

·

G57-

2425

·

G57-

2750

·

G57-

3000





G

Series turbochargers feature the latest innovations in turbocharger technology. Advanced compressor and turbine aero offer enthusiasts a wide range of performance boosting solutions for 2.0L - 8.0L engine platforms. Standard and reverse rotation options are offered with a variety of turbine housing configurations making it easy to select the right turbocharger for your application.




EVOLUTIONARY ULTRA HIGH FLOW G-Series Turbine Wheel
Advanced aerodynamics G Series Compressor Wheel
Fully machined speed sensor and pressure ports
Oil restrictor and water fittings included with purchase
One piece center housing and backplate for increased durability
Compact Standard Package
4 water jacket ports for customizable installation
Ball Bearing CHRA Rotating Assembly
Standard & Reverse rotation (spins counterclockwise) options
Mar-M turbine wheel material rated up to 1050° C | 1922° F
Stainless steel turbine housings for temperatures up to 1050° C | 1922° F
The Results: +20% More Horsepower & Quicker Spool!!!
By incorporating the latest and advanced ULTRA HIGH FLOW aerodynamic designs within the Garrett G Series Turbine Wheel, G Series models offer previously unimagineable power levels by frame size and improvements in spool! Made from Mar-M super alloy, the G Series Turbine Wheel withstands up-to 1050 degrees Celsius; +200 degrees Celsius over inconel turbine wheels.
Forged fully-machined compressor wheel and new aerodynamics design increases maximum horsepower output, up to +30%. The G-Series aero design not only increases peak flow but higher power levels within a large operating RPM range.
Standard Garrett Stainless Steel material. V-band CHRA to Turbine Housing interface for a full 360 degree rotation. Available in T25 and V-Band inlet options; and internal or external wastegate configurations. Additional turbine housing options coming soon!
Includes oil feed and coolant fittings.
Reduced size bearing cartridge and twin piston rings on both sides of the wheel assembly for increased durability and reduction in oil leakage.
Pre-tapped speed sensor port and boost pressure signal port.
NEW compact design bearing housing and CHRA to Turbine Housing V-band Connection.
NEW and improved oiling and cooling system.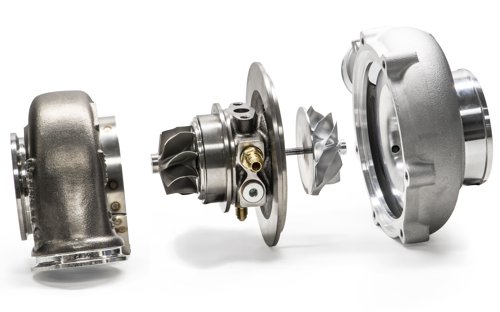 Compressor

Inducer
Exducer
Trim
A/R
48mm
60mm
65
0.70

Turbine

Inducer
Exducer
Trim
54mm
49mm
84

Assembly Kit PN
Super Core PN
Turbine Kit PN
871389-5001S
858161-5002S
740902-0080
A/R: 0.49 Inlet: T25 Outlet: V-Band Wastegate: Yes Divided: No


871389-5002S
858161-5002S
740902-0076
A/R: 0.72 Inlet: V-Band Outlet: V-Band Wastegate: Yes Divided: No


871389-5003S
858161-5002S
740902-0077
A/R: 0.92 Inlet: V-Band Outlet: V-Band Wastegate: Yes Divided: No


871389-5004S
858161-5002S
740902-0069
A/R: 0.72 Inlet: V-Band Outlet: V-Band Wastegate: No Divided: No


871389-5005S
858161-5002S
740902-0068
A/R: 0.92 Inlet: V-Band Outlet: V-Band Wastegate: No Divided: No


Reverse Rotaton
Assembly Kit PN
Super Core PN
Turbine Kit PN
871390-5002S
871399-5001S
740902-0078
A/R: 0.72 Inlet: V-Band Outlet: V-Band Wastegate: Yes Divided: No


871390-5003S
871399-5001S
740902-0079
A/R: 0.92 Inlet: V-Band Outlet: V-Band Wastegate: Yes Divided: No


871390-5004S
871399-5001S
740902-0073
A/R: 0.72 Inlet: V-Band Outlet: V-Band Wastegate: No Divided: No


871390-5005S
8871399-5001S
740902-0074
A/R: 0.92 Inlet: V-Band Outlet: V-Band Wastegate: No Divided: No
Compressor

Inducer
Exducer
Trim
A/R
54mm
67mm
65
0.70

Turbine

Inducer
Exducer
Trim
54mm
49mm
84

Assembly Kit PN
Super Core PN
Turbine Kit PN
871389-5007S
858161-5003S
740902-0080
A/R: 0.49 Inlet: T25 Outlet: V-Band Wastegate: Yes Divided: No


871389-5008S
858161-5003S
740902-0076
A/R: 0.72 Inlet: V-Band Outlet: V-Band Wastegate: Yes Divided: No


871389-5009S
858161-5003S
740902-0077
A/R: 0.92 Inlet: V-Band Outlet: V-Band Wastegate: Yes Divided: No


871389-5010S
858161-5003S
740902-0069
A/R: 0.72 Inlet: V-Band Outlet: V-Band Wastegate: No Divided: No


871389-5011S
858161-5003S
740902-0068
A/R: 0.92 Inlet: V-Band Outlet: V-Band Wastegate: No Divided: No


Reverse Rotaton
Assembly Kit PN
Super Core PN
Turbine Kit PN
871390-5008S
871399-5002S
740902-0078
A/R: 0.72 Inlet: V-Band Outlet: V-Band Wastegate: Yes Divided: No


871390-5009S
871399-5002S
740902-0079
A/R: 0.92 Inlet: V-Band Outlet: V-Band Wastegate: Yes Divided: No


871390-5010S
871399-5002S
740902-0073
A/R: 0.72 Inlet: V-Band Outlet: V-Band Wastegate: No Divided: No


871390-5011S
871399-5002S
740902-0074
A/R: 0.92 Inlet: V-Band Outlet: V-Band Wastegate: No Divided: No
Sell Sheet PDF

Compressor

Inducer
Exducer
Trim
A/R
54mm
67mm
65
0.70

Turbine

Inducer
Exducer
Trim
60mm
55mm
84

Assembly Kit PN
Super Core PN
Turbine Kit PN
880697-5001S

—

—

A/R: 0.61 Inlet: V-Band Outlet: V-Band Wastegate: Free Float Divided: No


880697-5002S

—

—

A/R: 0.83 Inlet: V-Band Outlet: V-Band Wastegate: Free Float Divided: No


880697-5003S

—

—

A/R: 1.01 Inlet: V-Band Outlet: V-Band Wastegate: Free Float Divided: No


880697-5004S

—

—

A/R: 1.21 Inlet: V-Band Outlet: V-Band Wastegate: Free Float Divided: No


Reverse Rotaton
Assembly Kit PN
Super Core PN
Turbine Kit PN
880698-5001S

—

—

A/R: 0.61 Inlet: V-Band Outlet: V-Band Wastegate: Free Float Divided: No


880698-5002S

—

—

A/R: 0.83 Inlet: V-Band Outlet: V-Band Wastegate: Free Float Divided: No


880698-5003S

—

—

A/R: 1.01 Inlet: V-Band Outlet: V-Band Wastegate: Free Float Divided: No


880698-5004S

—

—

A/R: 1.21 Inlet: V-Band Outlet: V-Band Wastegate: Free Float Divided: No
Sell Sheet PDF

Compressor

Inducer
Exducer
Trim
A/R
58mm
71mm
65
0.72

Turbine

Inducer
Exducer
Trim
60mm
55mm
84

Assembly Kit PN
Super Core PN
Turbine Kit PN
880697-5008S

880693-5002S

—

A/R: 0.61 Inlet: V-Band Outlet: V-Band Wastegate: Free Float Divided: No


880697-5009S

880693-5002S

—

A/R: 0.83 Inlet: V-Band Outlet: V-Band Wastegate: Free Float Divided: No


880697-5010S

880693-5002S

—

A/R: 1.01 Inlet: V-Band Outlet: V-Band Wastegate: Free Float Divided: No


880697-5011S

880693-5002S

—

A/R: 1.21 Inlet: V-Band Outlet: V-Band Wastegate: Free Float Divided: No


Reverse Rotaton
Assembly Kit PN
Super Core PN
Turbine Kit PN
880698-5007S

880694-5002S

—

A/R: 0.61 Inlet: V-Band Outlet: V-Band Wastegate: Free Float Divided: No


880698-5008S

880694-5002S

—

A/R: 0.83 Inlet: V-Band Outlet: V-Band Wastegate: Free Float Divided: No


880698-5009S

880694-5002S

—

A/R: 1.01 Inlet: V-Band Outlet: V-Band Wastegate: Free Float Divided: No


880698-5010S

880694-5002S

—

A/R: 1.21 Inlet: V-Band Outlet: V-Band Wastegate: Free Float Divided: No
Sell Sheet PDF

Compressor

Inducer
Exducer
Trim
A/R
62mm
76mm
65
0.72

Turbine

Inducer
Exducer
Trim
60mm
55mm
84

Assembly Kit PN
Super Core PN
Turbine Kit PN
880697-5015S

880693-5003S

—

A/R: 0.61 Inlet: V-Band Outlet: V-Band Wastegate: Free Float Divided: No


880697-5016S

880693-5003S

—

A/R: 0.83 Inlet: V-Band Outlet: V-Band Wastegate: Free Float Divided: No


880697-5017S

880693-5003S

—

A/R: 1.01 Inlet: V-Band Outlet: V-Band Wastegate: Free Float Divided: No


880697-5018S

880693-5003S

—

A/R: 1.21 Inlet: V-Band Outlet: V-Band Wastegate: Free Float Divided: No


Reverse Rotaton
Assembly Kit PN
Super Core PN
Turbine Kit PN
880698-5013S

880694-5003S

—

A/R: 0.61 Inlet: V-Band Outlet: V-Band Wastegate: Free Float Divided: No


880698-5014S

880694-5003S

—

A/R: 0.83 Inlet: V-Band Outlet: V-Band Wastegate: Free Float Divided: No


880698-5015S

880694-5003S

—

A/R: 1.01 Inlet: V-Band Outlet: V-Band Wastegate: Free Float Divided: No


880698-5016S

880694-5003S

—

A/R: 1.21 Inlet: V-Band Outlet: V-Band Wastegate: Free Float Divided: No
Sell Sheet PDF

Compressor

Inducer
Exducer
Trim
A/R
62mm
76mm
65
0.72

Turbine

Inducer
Exducer
Trim
68mm
62mm
84

Assembly Kit PN
Super Core PN
Turbine Kit PN
880700-5001S

880695-5001S

—

A/R: 0.61 Inlet: V-Band Outlet: V-Band Wastegate: Free Float Divided: No


880700-5002S

880695-5001S

—

A/R: 0.83 Inlet: V-Band Outlet: V-Band Wastegate: Free Float Divided: No


880700-5003S

880695-5001S

—

A/R: 1.01 Inlet: V-Band Outlet: V-Band Wastegate: Free Float Divided: No


880700-5004S

880695-5001S

—

A/R: 1.21 Inlet: V-Band Outlet: V-Band Wastegate: Free Float Divided: No


Reverse Rotaton
Assembly Kit PN
Super Core PN
Turbine Kit PN
880701-5001S

880696-5001S

—

A/R: 0.61 Inlet: V-Band Outlet: V-Band Wastegate: Free Float Divided: No


880701-5002S

880696-5001S

—

A/R: 0.83 Inlet: V-Band Outlet: V-Band Wastegate: Free Float Divided: No


880701-5003S

880696-5001S

—

A/R: 1.01 Inlet: V-Band Outlet: V-Band Wastegate: Free Float Divided: No


880701-5004S

880696-5001S

—

A/R: 1.21 Inlet: V-Band Outlet: V-Band Wastegate: Free Float Divided: No
Sell Sheet PDF

Compressor

Inducer
Exducer
Trim
A/R
68mm
84mm
65
0.75

Turbine

Inducer
Exducer
Trim
68mm
62mm
84

Assembly Kit PN
Super Core PN
Turbine Kit PN
880700-5008S

880695-5002S

—

A/R: 0.61 Inlet: V-Band Outlet: V-Band Wastegate: Free Float Divided: No


880700-5009S

880695-5002S

—

A/R: 0.83 Inlet: V-Band Outlet: V-Band Wastegate: Free Float Divided: No


880700-5010S

880695-5002S

—

A/R: 1.01 Inlet: V-Band Outlet: V-Band Wastegate: Free Float Divided: No


880700-5011S

880695-5002S

—

A/R: 1.21 Inlet: V-Band Outlet: V-Band Wastegate: Free Float Divided: No


Reverse Rotaton
Assembly Kit PN
Super Core PN
Turbine Kit PN
880701-5007S

880696-5002S

—

A/R: 0.61 Inlet: V-Band Outlet: V-Band Wastegate: Free Float Divided: No


880701-5008S

880696-5002S

—

A/R: 0.83 Inlet: V-Band Outlet: V-Band Wastegate: Free Float Divided: No


880701-5009S

880696-5002S

—

A/R: 1.01 Inlet: V-Band Outlet: V-Band Wastegate: Free Float Divided: No


880701-5010S

880696-5002S

—

A/R: 1.21 Inlet: V-Band Outlet: V-Band Wastegate: Free Float Divided: No
Compressor

Inducer
Exducer
Trim
A/R
73mm
91mm
65
0.90

Turbine

Inducer
Exducer
Trim
82mm
75mm
84

Assembly Kit PN
Super Core PN
Turbine Kit PN
879779-5001S

—

—

A/R: 1.01 Inlet: V-Band Outlet: V-Band Wastegate: Free Float Divided: No


879779-5002S

—

—

A/R: 1.15 Inlet: V-Band Outlet: V-Band Wastegate: Free Float Divided: No


879779-5003S

—

—

A/R: 1.28 Inlet: V-Band Outlet: V-Band Wastegate: Free Float Divided: No
Compressor

Inducer
Exducer
Trim
A/R
73mm
91mm
65
0.85

Turbine

Inducer
Exducer
Trim
82mm
75mm
84

Assembly Kit PN
Super Core PN
Turbine Kit PN
879779-5007S

—

—

A/R: 1.01 Inlet: V-Band Outlet: V-Band Wastegate: Free Float Divided: No


879779-5008S

—

—

A/R: 1.15 Inlet: V-Band Outlet: V-Band Wastegate: Free Float Divided: No


879779-5009S

—

—

A/R: 1.28 Inlet: V-Band Outlet: V-Band Wastegate: Free Float Divided: No
Compressor

Inducer
Exducer
Trim
A/R
79mm
98mm
65
0.85

Turbine

Inducer
Exducer
Trim
82mm
75mm
84

Assembly Kit PN
Super Core PN
Turbine Kit PN
879779-5013S

—

—

A/R: 1.01 Inlet: V-Band Outlet: V-Band Wastegate: Free Float Divided: No


879779-5014S

—

—

A/R: 1.15 Inlet: V-Band Outlet: V-Band Wastegate: Free Float Divided: No


879779-5015S

—

—

A/R: 1.28 Inlet: V-Band Outlet: V-Band Wastegate: Free Float Divided: No
Sell Sheet PDF

Compressor

Inducer
Exducer
A/R
88mm
133mm
0.88

Turbine

Inducer
Exducer
Trim
118mm
112mm
90

Assembly Kit PN
Super Core PN
Turbine Kit PN

—

880547-5008S

—




—

—

761208-0066

A/R: 1.09 Inlet: V-Band Outlet: V-Band Wastegate: Free Float Divided: No Trim: 90



—

—

761208-0067

A/R: 1.25 Inlet: V-Band Outlet: V-Band Wastegate: Free Float Divided: No Trim: 90



—

—

761208-0068

A/R: 1.41 Inlet: V-Band Outlet: V-Band Wastegate: Free Float Divided: No Trim: 90
Sell Sheet PDF

Compressor

Inducer
Exducer
A/R
94mm
133mm
0.96

Turbine

Inducer
Exducer
Trim
118mm
112mm
90

Assembly Kit PN
Super Core PN
Turbine Kit PN

—

880547-5009S

—




—

—

761208-0066

A/R: 1.09 Inlet: V-Band Outlet: V-Band Wastegate: Free Float Divided: No Trim: 90



—

—

761208-0067

A/R: 1.25 Inlet: V-Band Outlet: V-Band Wastegate: Free Float Divided: No Trim: 90



—

—

761208-0068

A/R: 1.41 Inlet: V-Band Outlet: V-Band Wastegate: Free Float Divided: No Trim: 90
Sell Sheet PDF

Compressor

Inducer
Exducer
A/R
98mm
133mm
0.96

Turbine

Inducer
Exducer
Trim
118mm
112mm
90

Assembly Kit PN
Super Core PN
Turbine Kit PN

—

880547-5010S

—




—

—

761208-0066

A/R: 1.09 Inlet: V-Band Outlet: V-Band Wastegate: Free Float Divided: No Trim: 90



—

—

761208-0067

A/R: 1.25 Inlet: V-Band Outlet: V-Band Wastegate: Free Float Divided: No Trim: 90



—

—

761208-0068

A/R: 1.41 Inlet: V-Band Outlet: V-Band Wastegate: Free Float Divided: No Trim: 90
Sell Sheet PDF

Compressor

Inducer
Exducer
A/R
102mm
144mm
0.96

Turbine

Inducer
Exducer
Trim
118mm
112mm
90

Assembly Kit PN
Super Core PN
Turbine Kit PN

—

880547-5006S

—




—

—

761208-0066

A/R: 1.09 Inlet: V-Band Outlet: V-Band Wastegate: Free Float Divided: No Trim: 90



—

—

761208-0067

A/R: 1.25 Inlet: V-Band Outlet: V-Band Wastegate: Free Float Divided: No Trim: 90



—

—

761208-0068

A/R: 1.41 Inlet: V-Band Outlet: V-Band Wastegate: Free Float Divided: No Trim: 90
Sell Sheet PDF

Compressor

Inducer
Exducer
A/R
106mm
144mm
0.96

Turbine

Inducer
Exducer
Trim
118mm
112mm
90

Assembly Kit PN
Super Core PN
Turbine Kit PN

—

880547-5007S

—




—

—

761208-0066

A/R: 1.09 Inlet: V-Band Outlet: V-Band Wastegate: Free Float Divided: No Trim: 90



—

—

761208-0067

A/R: 1.25 Inlet: V-Band Outlet: V-Band Wastegate: Free Float Divided: No Trim: 90



—

—

761208-0068

A/R: 1.41 Inlet: V-Band Outlet: V-Band Wastegate: Free Float Divided: No Trim: 90