** ATP IS SHIPPING EVERYDAY DURING THIS NEW COVID-19 WORLD ORDER **
Catalog Home
>
Turbos & Housings
>
Housings for Garrett Turbos
>
Garrett Turbine Housings
>
GT30 / GTX30
>
GT30R/GTX30R T25 Turbine Housings
T25 Inlet, Internally Gated, Stainless Steel, & .86 A/R Turbine Housing for GT30/GTX30
Quantity in Basket:
None
Code:
ATP-HSG-386
Price:
$395.00
Shipping Weight:
8.00
pounds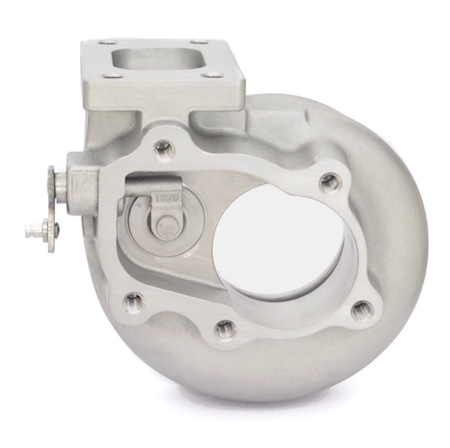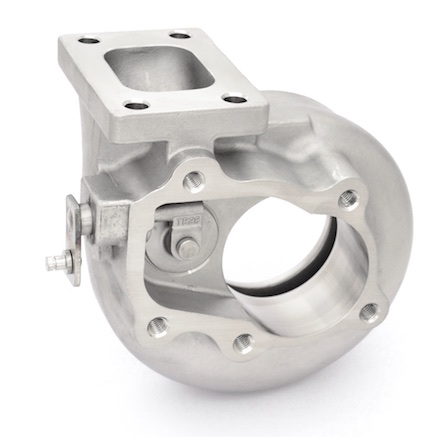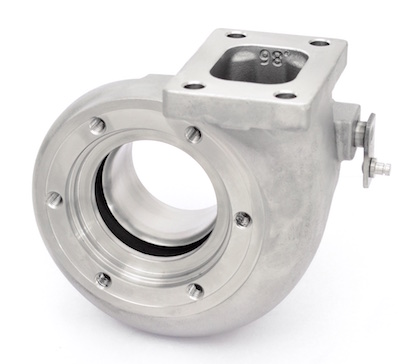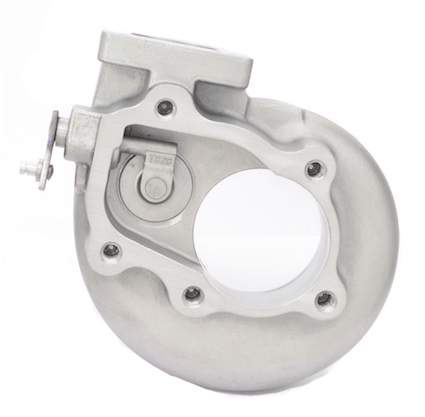 PRODUCT DESCRIPTION:
Stainless Steel, T25 inlet, internally gated, 5 bolt outlet, and .86 A/R turbine housing for Garrett GTX30 series and Garrett GT30 series (standard 60mm inducer / 55mm exducer turbine wheel) turbochargers.
The perfect upgrade solution for existing T25 inlet Garrett GT28/GTX28 series turbo setups to a Garrett GT30/GTX30 series turbo without replacing the manifold!
.64 A/R version available as
Product Code: ATP-HSG-364
.
PRODUCT SPECIFICATIONS:
T25 inlet flange
Internally gated
5 bolt GT28 style outlet
.86 A/R
Stainless Steel material
COMPATIBLE GARRETT TURBOCHARGERS:
GTX3067R
GT3071R, GTX3071R, GEN2 GTX3071R
GT3076R, GTX3076R, GEN2 GTX3076R
GT3082R
INSTALLATION COMPONENTS:
T25 Inlet Gasket: (Product Code: GRT-GSK-004)
T25 Inlet Flange (For Manifold): (Product Code: ATP-FLS-037)
Turbine Housing to CHRA Mount Kit: (Product Code: ATP-FST-039)
Outlet 5 Bolt Gasket: (Product Code: ATP-GSK-016)
Outlet 5 Bolt Flange (For Down-pipe):(Product Code: ATP-FLS-088)
Outlet 5 Bolt to 3" V-Band Adapter: (Product Code: ATP-FLS-023B)
Outlet Fasteners: (Studs) and (Lock Nuts)
Related Item(s)
Related Parts:
Code
Name
Price
ATP-HSG-005
T25 Flanged Internally Gated Turbine Housing for GT25, GT28/GTX28, GTX29, GT30R-WG
$349.00
ATP-HSG-008
Turbine Housing Garrett, T25 Flanged, Internally gated for GT3076R(71R)-WG and GTX2976R 56.5mm
$349.00
ATP-HSG-136
GT28/GTX28/GTX29/GT30R-WG Garrett Turbine Housing in GT28 Style T25 Modified to V-Banded Entry
$395.00
ATP-GSK-016
Gasket, 5-Bolt for Garrett T25 Flanged GT28 GTX28/2930R-WG Turbine Housings
$6.95
GRT-GSK-004
Gasket, T25/GT25 Turbine Inlet for GT25 GT28/GTX28
$6.95
ATP-FLS-023B
V-Band Adapter (Cast Stainless) for Garrett T25 Turbine Hsg: GT25, GT28/GTX28, GTX29, GT30/GTX30
$95.00