Garrett GTX2867R Gen1 - 475HP Dual Ball Bearing Turbo - less turbine housing
Quantity in Basket:
None
Code:
GRT-TBO-187
Price:
$1,695.00
Shipping Weight:
3.00
pounds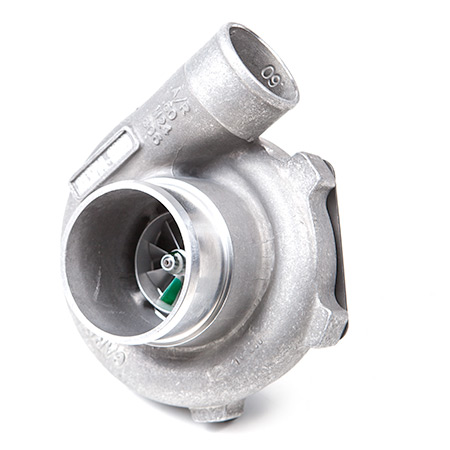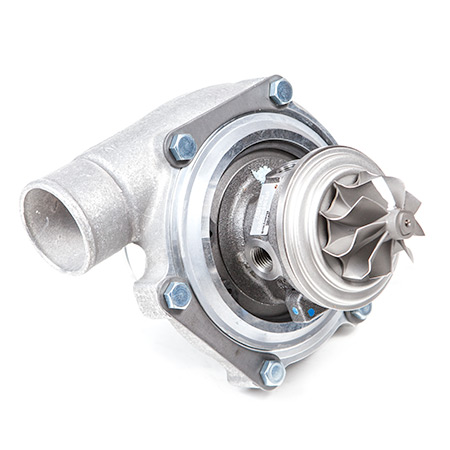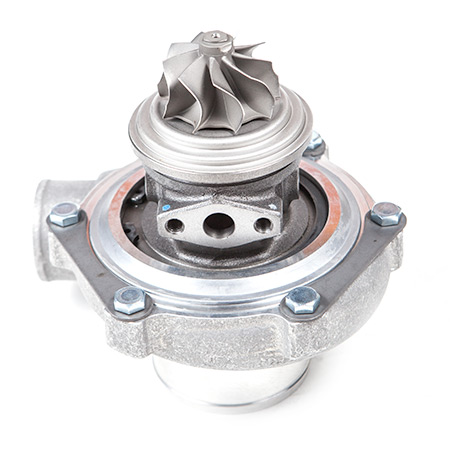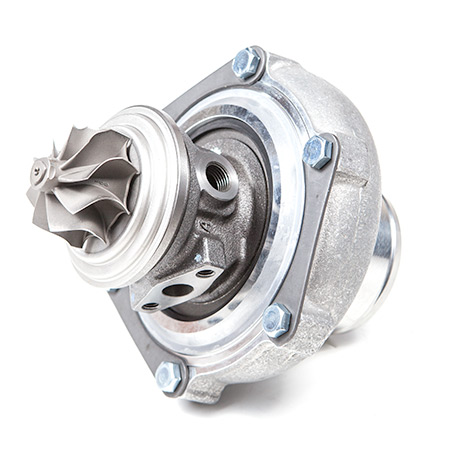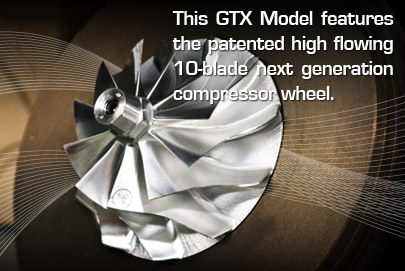 New GTX2867R dual ball bearing turbo with ultra high flow compressor wheel featuring Garrett 10-Blade technology . **Turbine Housing is sold separately and is the same as one used on GT2871R using 53.86mm 76 trim turbine wheel. .
** GTX turbos use same turbine housing as GT turbos and turbine housings are sold separately. The external dimensions of this turbo is the same as a base GT2871R so no changes in the engine bay is required in order to fit this turbo in its place. This GTX model as uses all the same oil and coolant fittings at the standard GT28/GT30R/GT35R turbo.**
Compressor housing is GT28 style with 3" inlet and 2" outlet but has built in anti-surge machining.
*** Actuator and bracket sold separately ***
Compressor Map

Applicable Garrett P/N's:
816366-5001S
816366-1
446179-0094
Code
Name
Price
ATP-HSG-018
Housing, Turbine,TiAL P/N 002456 ,Stainless, GT28/GTX28, .64 A/R V-band inlet/outlet
$399.00
ATP-HSG-019
Housing, Turbine, TiAL P/N 002457,Stainless, GT28/GTX28, .86 A/R V-band inlet/outlet
$399.00
ATP-HSG-005
T25 Flanged Internally Gated Turbine Housing for GT25, GT28/GTX28, GTX29, GT30R-WG
$349.00
ATP-HSG-038
T31 4 bolt Exit - Turbine Housing for GT28RS / GT2871R/GT2876R / GTX28
$395.00
ATP-HSG-004
T3 5 bolt (Ford style) Turbine Housing for GT28/GTX28, GTX29, GT30/GTX30, GT35/GTX35
$395.00
ATP-HSG-042
T25 Plus, T25 Inlet, T31-V Band Outlet Turbine Housing FOR GT28/GTX28, GTX29, GT30/GTX30, GT35/GTX35
$395.00
ATP-HSG-043
Special Turbine Housing T25 Inlet, Cast 44mm EWG Port
$395.00
ATP-HSG-102
GT28RS/2871R/GTX28 0.82 A/R T3 DIVIDED Turbine Housing
$395.00
ATP-HSG-108
Audi 5 Cyl. K26 flanged Turbine Housing - GT/GTX28 .63 A/R
$395.00
ATP-HSG-109
Audi 5 Cyl. K26 flanged Turbine Housing - GT28/GTX .82 A/R
$395.00
ATP-HSG-136
GT28/GTX28/GTX29/GT30R-WG Garrett Turbine Housing in GT28 Style T25 Modified to V-Banded Entry
$395.00
ATP-HSG-150
Turbine Housing, V-Band Entry 5 Bolt Exit and Tial V44 flange for GT/GTX30R
$295.00
ATP-WGT-019
Internal Wastegate Actuator WITH ROD END - Special 7 psi
$116.12
ATP-WGT-025
Wastegate Actuator with ROD END, 28RS style, 14 PSI, double bent rod, GT/GTX all
$116.12
ATP-WGT-036
Wastegate Actuator with ROD END 28RS style, 22 PSI, double bent rod, GT/GTX all
$116.12
ATP-WGT-009
Internal Wastegate Actuator Bracket
$25.00
ATP-WGT-021
Wastegate Bracket T04B (standard on GT28 frame comp housing)
$9.00
ATP-WGT-065
Garrett Adjustable Wastegate Actuator Bracket
$51.70
GRT-TBO-186
Garrett GTX2863R 425HP Dual Ball Bearing Turbo - less turbine housing
$1,095.00
GRT-TBO-188
Garrett GTX2860R Gen1 (400HP) Dual Ball Bearing Turbo - less turbine housing
$1,595.00
CHRA-GTX2860R-GEN1
CHRA Garrett GTX2860R - Gen1
$1,495.00
CHRA-GTX2863R
CHRA Garrett GTX2863R
$895.00
CHRA-GTX2867R-GEN1
CHRA Garrett GTX2867R - Gen1
$1,575.00
ATP-HSG-180
Turbine Housing, .64 A/R T25 Skyline RB26DETT application, used on 707160-5 and -10 + others
$395.00
ATP-FLA-010
Aluminum - Oil Drain ( return ) Flange (GT25, GT28, GTX28, GTX29, GT30, GTX30, GT35, GTX35, T25, T28
$13.95
GRT-GSK-008
Oil Drain ( Return ) Flange Gasket - GT GTX Series GT25 through GTX35 and G25 G30 G35
$3.00
ATP-FLA-012
2 Bolt Inlet Adapter Flange GT25/28/28RS, alum, 2.5" OD
$39.00
ATP-FLA-011
3 bolt outlet adapter flange - GT28R/GT25R/T25 Compressor outlet, aluminum
$39.00