Quantity in Basket: None
Code: GRT-TBO-978
Price:

$3,396.80


Shipping Weight: 3.00 pounds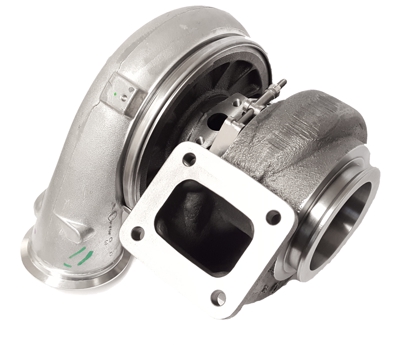 Product Description:
Garret GTX4202R - 76mm Ball Bearing Turbocharger with a 1.44 A/R T4 Un-Divided Inlet and 4" V-Band Outlet Turbine Housing. Supports over 1,100HP!

Large frame and high flowing compressor housing, featuring built-in ported shroud (anti-surge), 5" Inlet and V-Band outlet (4.5" outer diameter ring and 3.5" tube).
Product Specifications:
Compressor Wheel Inducer: 75.8mm
Compressor Wheel Exducer: 102.3mm
Compressor Wheel Trim: 55
Compressor Housing: 60 A/R, GT42R Frame, 5" Inlet, V-Band 4.5" OD (3.5" ID) Outlet
Turbine Wheel Inducer: 82mm
Turbine Wheel Exducer: 75.1mm
Turbine Wheel Trim: 84 trim
Turbine Housing: 1.44 A/R, T4 Un-Divided Inlet, 4" V-Band Outlet
Coolant (Water) & Oil Fittings, Flanges, and Components Solutions:
Compressor & Turbine Maps:
Applicable Garrett Part Numbers: