Catalog Home
>
Turbos & Housings
>
Garrett GT - Ball Bearing
>
GT Turbos With Special Turbine Housings
>
GT2860RS With Special Housings
Garrett GT2860RS Anti-Surge w/ .82 A/R T3 DIVIDED Tbn hsg w/ Welded 3" GTVB w/81mm groove
Quantity in Basket:
None
Code:
GRT-TBO-G89
Price:
$999.00
Shipping Weight:
3.00
pounds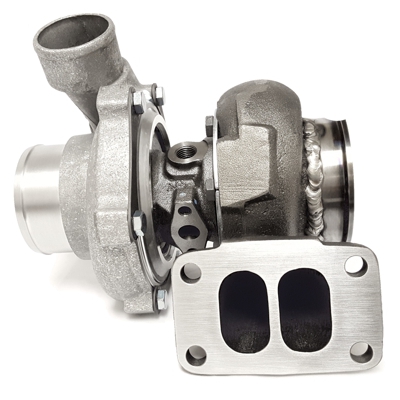 Product Description:
Garrett GT2860RS anti-surge turbo with .82 A/R T3 divided and welded 3" GTVB w/81mm groove turbine housing.

Dual Ball Bearing GT2860RS turbo is great for small displacement engines up to 2.2L and has the ultimate spool up time compared to other units. This turbo has a flow capacity of about 350HP.
Product Specifications:
Compressor Wheel Exducer: 60 mm
Compressor Wheel Trim: 62
Turbine Wheel Exducer: 53.85 mm
Turbine Wheel Trim: 76 trim
Coolant (Water) & Oil Fittings, Flanges, and Components Solutions:
Compressor & Turbine Maps:
Applicable Garrett Part Numbers:
836026-5009S
836026-5010S